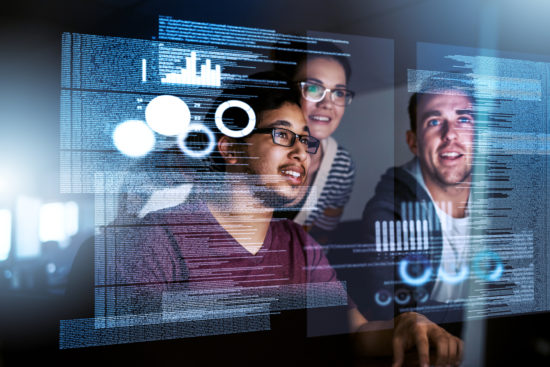 We are now looking for full-time reinforcement for the IT Consulting division at our Bonn location.
Are you looking for a working environment that is characterized by highly qualified employees*, individual training, flat hierarchies and excellence?
Do you want to advance the digital transformation of our customers in exciting IT projects?
And do you have the spirit of lifelong learning?
Then become part of our team
Your tasks
Strategic consulting
From the perspective of a Machine Learning Engineer DevOps/MLOps, you will advise and support our customers in the design of their ML infrastructure based on IT infrastructure.
As part of a highly skilled team, you will ensure that scalable IT infrastructures are created in the cloud or on premise as part of ML projects.
Data Engineering
In this context, you will build robust data pipelines using data from our customers' existing systems.
Operationalization
You integrate ML models into the customer's ML infrastructure and ensure their operation.
You are responsible for the reliability of the ML models and provide our customers with appropriate monitoring (ML infrastructure/applications/specialist monitoring).
We offer
Travel time is recognized 100% as working time, home office, compensatory time off and state-of-the-art workplaces are a matter of course for us.
Great freedom to act on one's own responsibility and to develop and implement one's own ideas in order to actively help shape the direct working environment and the company.
A distinctive corporate culture of innovation and a wide range of opportunities for personal development and training.
An open and friendly corporate culture with nice and helpful colleagues.
Short, personal and efficient communication channels at management and board level ensure fast and efficient work.
Your qualifications
You have at least 3-5 years of relevant work experience, ideally in the role of a Machine Learning Expert/Machine Learning Scientist or DevOps in a ML context.
You have a good overview of current technological developments and tools in Machine Learning.
You have very good knowledge in:

Python: pandas, scikit-learn, PyTorch, TensorFlow.
Machine Learning: NLP, supervised and unsupervised learning, time series analysis,
Optional: Deep Learning

Good knowledge of one of each of the following technologies:

Operationalization: mlFlow, Kubeflow
Infrastructure: Terraform, Ansible
Monitoring: Elasticsearch, Prometheus, Splunk

Good knowledge of:

Data Engineering: Spark, Kafka, Airflow, MS SQL
Cloud Platforms (in at least one cloud platform): Azure, AWS (SageMaker), GCP (AI Platform).
Container Technologies: Docker, Kubernetes
(OpenShift), microservice architectures

The flexibility and mobility required in a consulting environment
and mobility is a matter of course for you.