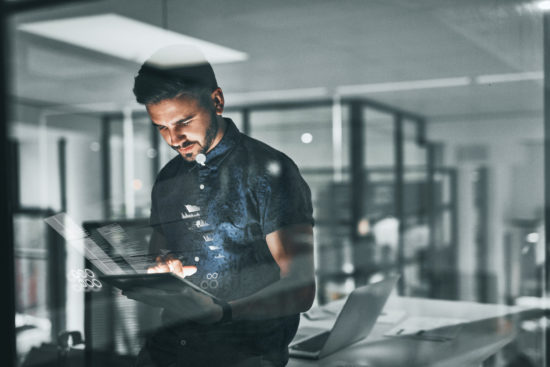 We are now looking for full-time reinforcement for the Data Business unit at our Bonn office.
Are you looking for a working environment that is characterized by highly qualified employees*, personalized training, flat hierarchies and excellence?
Do you want to assist our customers with their digital transformations through exciting IT projects?
And do you have a lifelong desire for learning?
Then become part of our team!
Your role
In this role, you will advise leading companies/groups from the insurance and banking industry in the fields of Big Data, Data Analytics and Artificial Intelligence as part of a highly qualified team of specialists.
With the help of your data science know-how, you will support our customers from a technical and strategic perspective in how they can use holistic data strategies and concepts to automate and optimize their business models and processes.
You will introduce our customers to the possibilities of modern analytics methods and tools and show them how they can integrate them into their existing BI & analytics
landscapes.
As a "technical translator" you will build bridges between business and technology at our customers premises. You will identify business potentials and show ways to create business value through data to generate added value for the company.
In doing so, you will create and tap new data sources and bring specific innovative data use cases from idea to operation. You will take responsibility for customer and project acquisition and present our solution portfolio at events and in workshops.
What we offer
Travel time is 100% recognized as working time, while homeworking, time off in lieu and state-of-the-art workplaces are a matter of course for us.
A large degree of freedom to act on your own initiative and to develop and implement your own ideas in order actively to help shape the direct work environment and the company.
A strong corporate culture of innovation and a wide range of opportunities for personal development and training.
An open and friendly corporate culture with friendly and helpful colleagues.
Short, personal and efficient communication channels at management and board level ensure fast and efficient work.
Your qualifications
You should have at least 3-5 years of relevant professional experience, ideally in the role of a Data Science / Data Analytics Consultant, in an insurance or banking environment.
You should have a good overview of current technological developments, analytics methods and tools in the areas of AI, Data Science and Machine Learning.
Good understanding of software development (e.g. R, Python, Java, SQL), in using analytics tools (e.g. Tableau, PowerBI, SPSS, SAS) or in cloud technologies (e.g. Microsoft Azure, AWS, Google Cloud) are required.
You should have extensive experience in designing and implementing business analytics projects, ideally in an insurance or banking environment.
You should have the flexibility and mobility necessary in a consulting environment.