Careers at Comma Soft
Join the Knowledge People!
An astrophysicist, a biologist, a psychologist, and a business graduate walk into a room… This isn't the opening line of a joke, it's an everyday occurrence at Comma Soft. In our highly diverse team, each member brings their own unique personal strengths and professional backgrounds to the table. Here you will meet scientists and experts who combine their expertise with a pragmatic hands-on mentality. Are you interested in discussing innovative technologies and strategic approaches with us and then bringing them to life with digitization projects? If so, apply now for one of our vacancies or feel free to send us an enquiry!
Blog
People@Comma Soft: What excites Meike about data science?
What inspires our employees at Comma Soft? In our video series "People@Comma Soft", they talk about their path to the company, their passion for their […]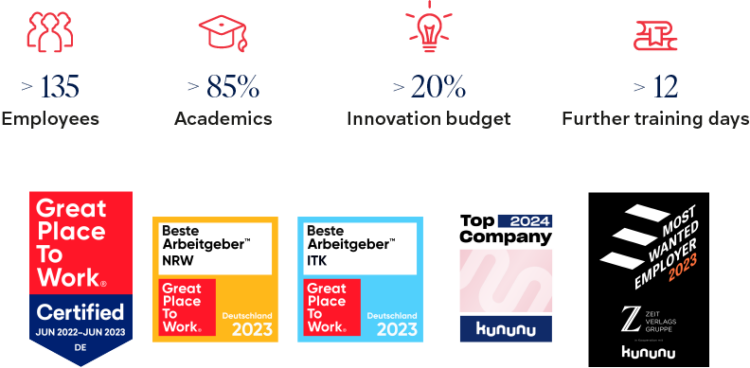 FAQ about becoming part of the Comma Soft team
Discover your career opportunities at Comma Soft: