Innovative ideas come about as a result of freedom and diversity – both of which you can find with us!
An astrophysicist, a biologist and a philosopher walk into a room… This is not a joke, but an everyday occurrence here at Comma Soft. In our interdisciplinary team, everyone brings their own personal strengths and professional backgrounds to the table. This diversity is what makes us so successful. It is enables us to think outside the box and break new ground. The only one we are still missing is you!
We are looking for talented people who can contribute to our team with their individual skills and who are happy to take on responsibility, people who are open-minded and curious and want to develop their skills further. Does this sound like you? Then find your place in our team here!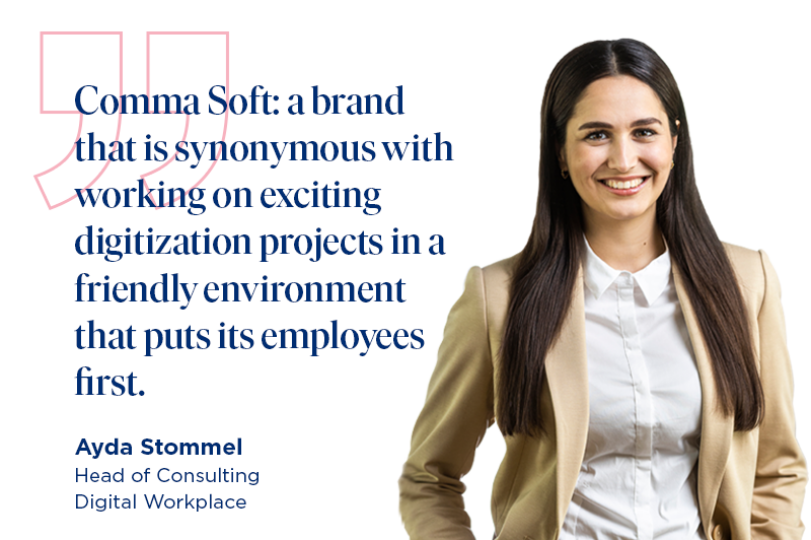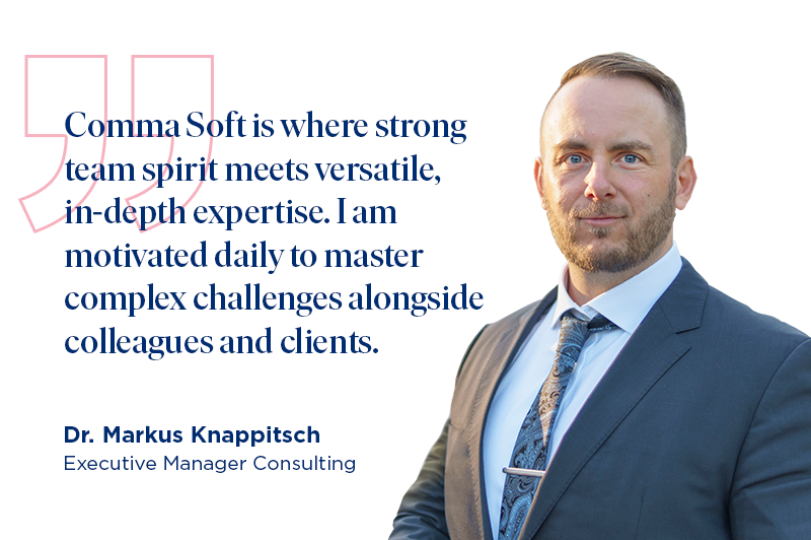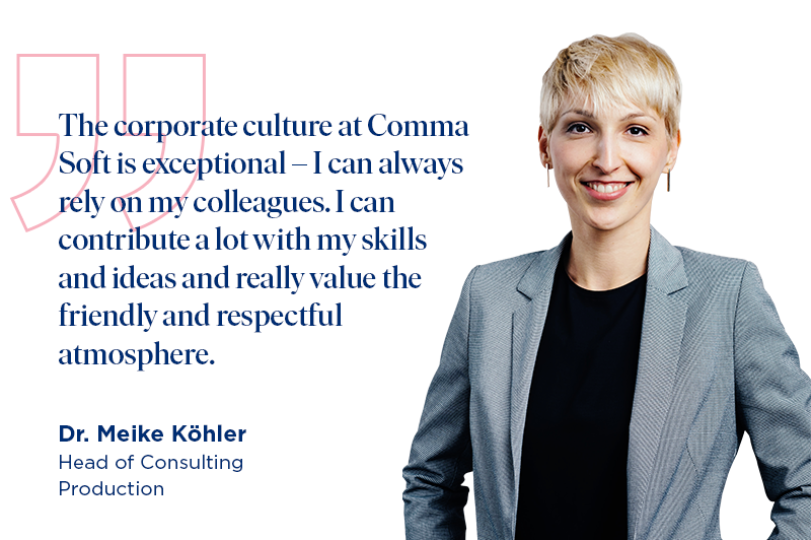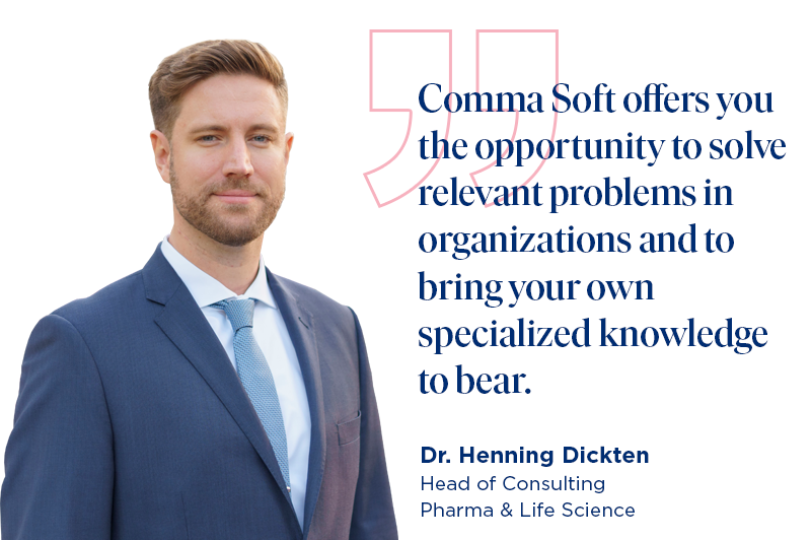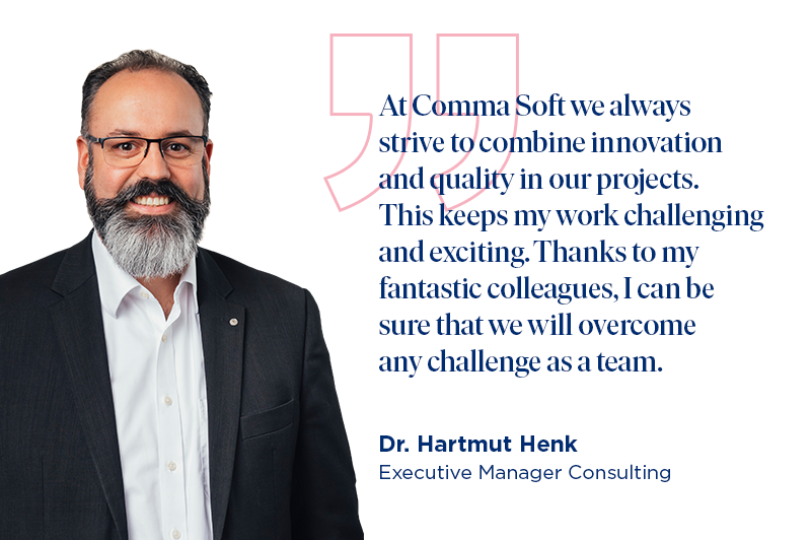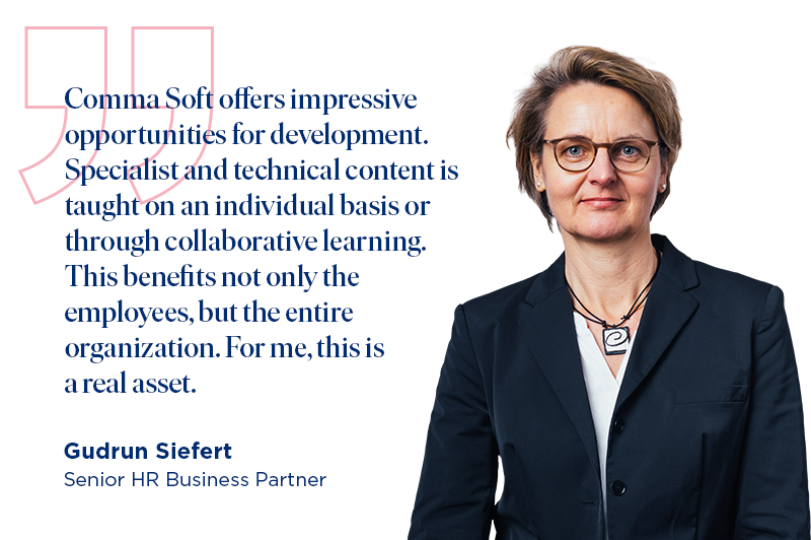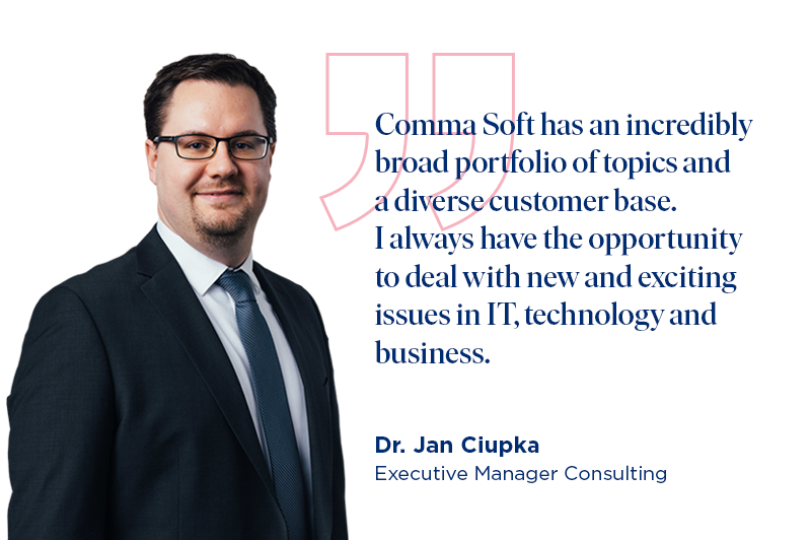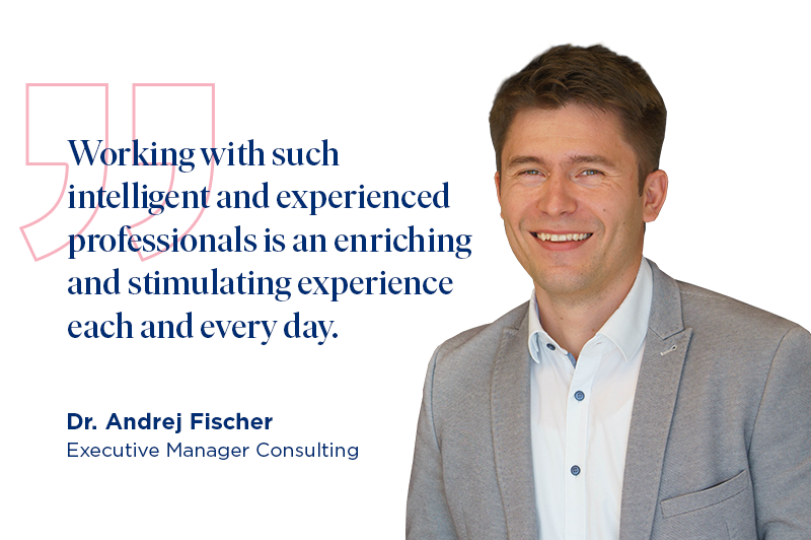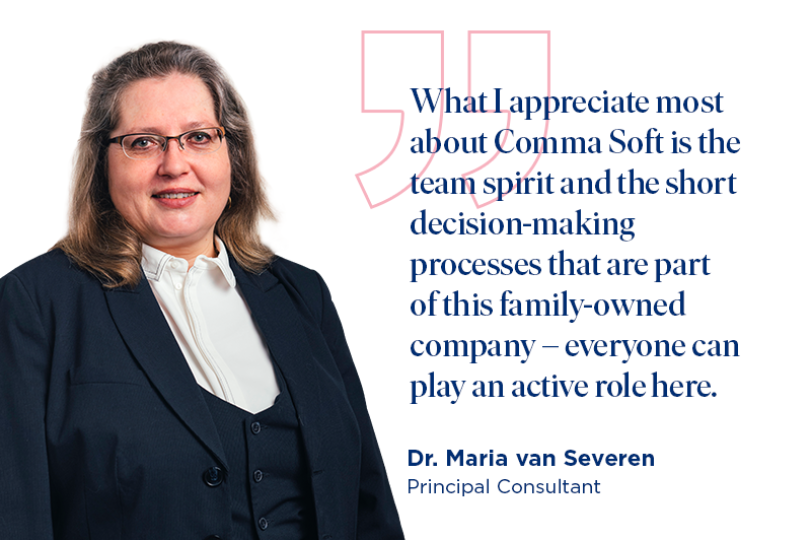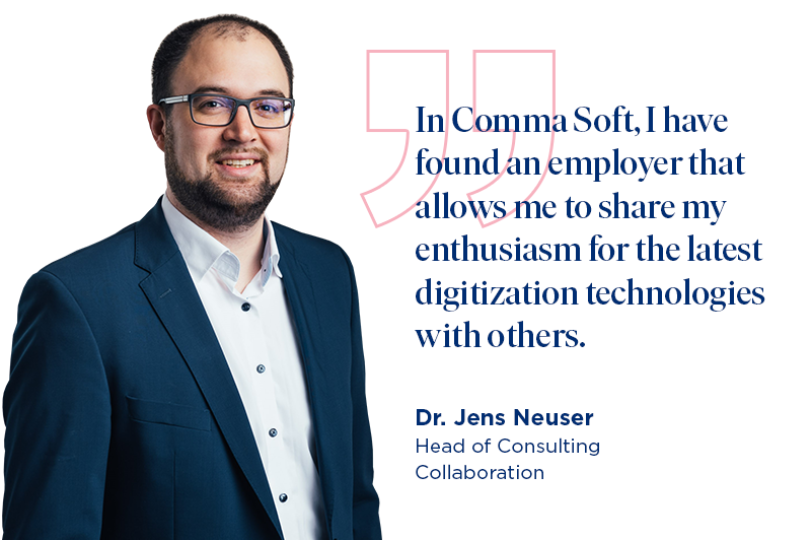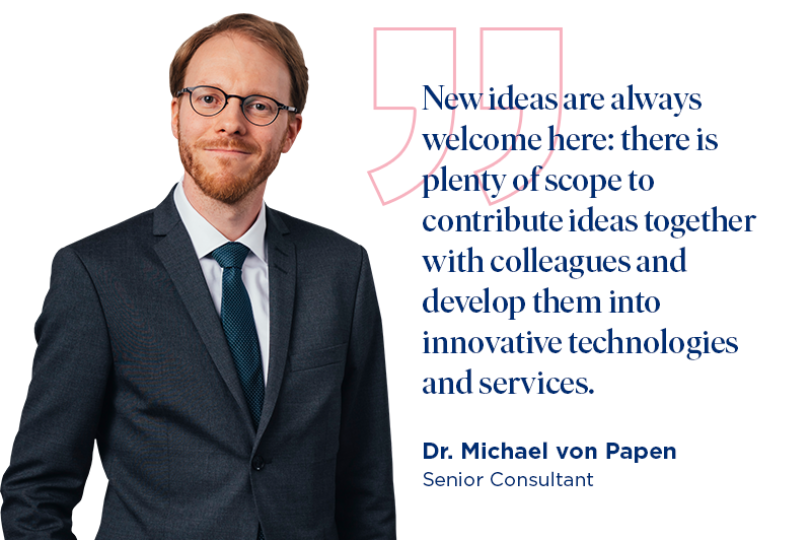 Shaping our world sustainably with digitization
Sustainability, climate protection, social responsibility, equality: these are the major issues of the present and the future. As a family business, we at Comma Soft feel an obligation to future generations. That is why we not only address these issues within our corporate culture, but also incorporate them into projects with our partners and customers. After all, we know that sustainability is profitable. We are taking digitization to the next level in partnership with and for our clients by delivering innovative and sustainable solutions. In order to achieve this, we are looking for committed, creative, courageous and enthusiastic talents who are motivated by sustainability and digitization.
Recognized as a top employer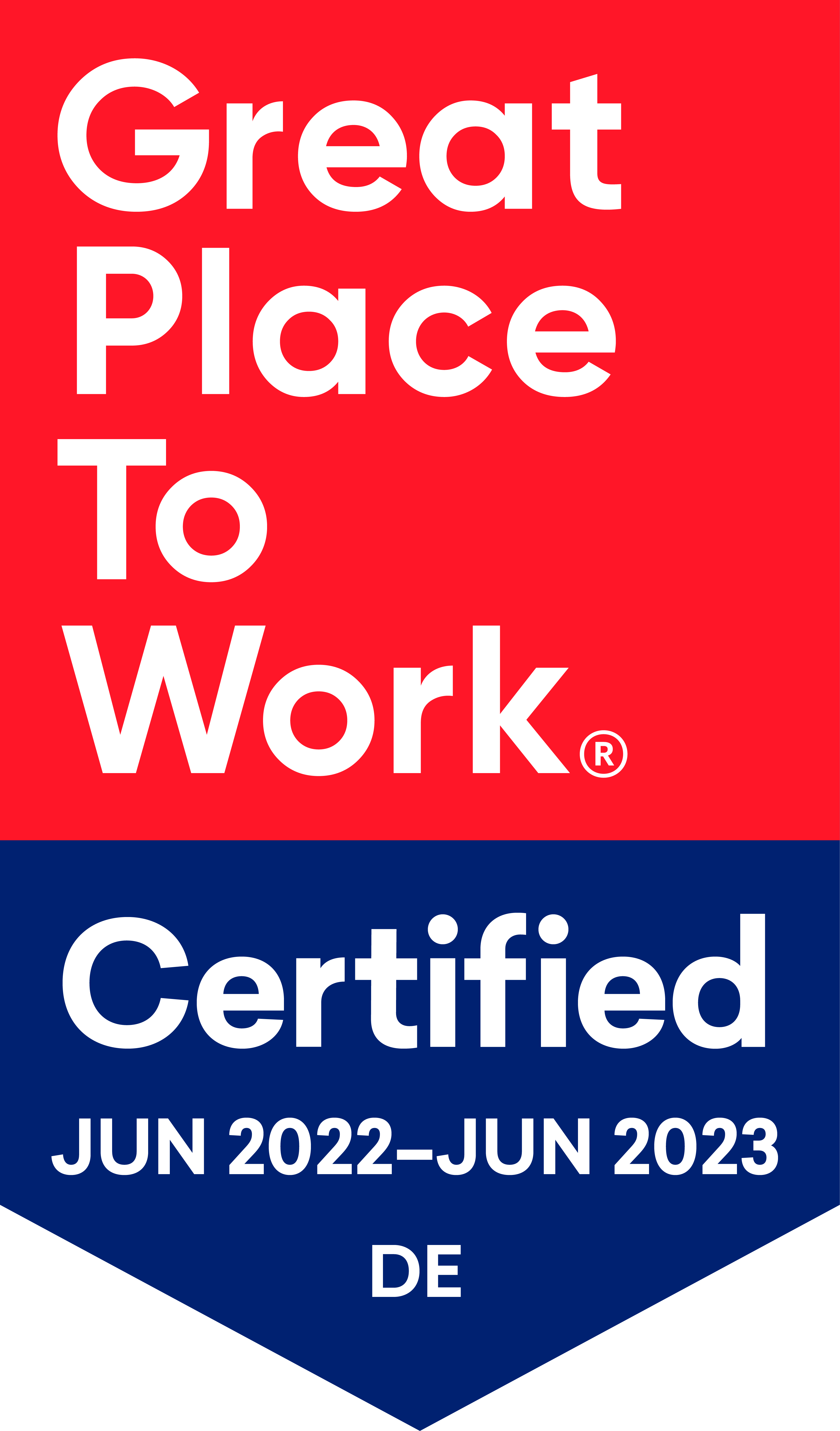 The opinions of our employees are important to us. We worked with the independent consulting firm Great Place to Work® to ask them how satisfied they are with Comma Soft as an employer and what they particularly value about their workplace. The results were a strong team spirit, exciting projects and a steep learning curve, a family atmosphere and plenty of room for personal responsibility and new ideas. As a result, we were certified as a Great Place to Work. Thanks to all our colleagues for your openness and positive feedback!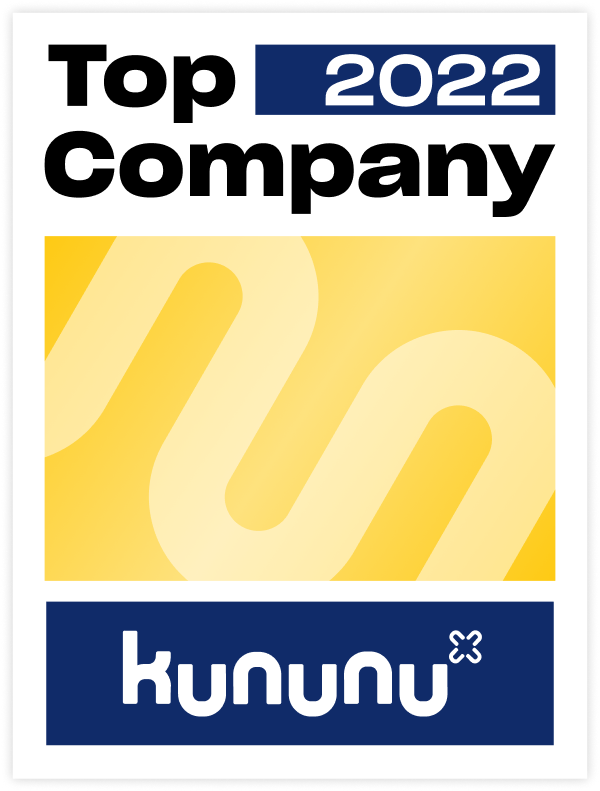 Comma Soft is a Top Company 2022! We are delighted that our employees have rated us as one of the best employers out there on kununu! What is it about Comma Soft that impresses them? The modern corporate culture, the supportive atmosphere, exciting projects, personalized training opportunities, work-life balance, and much more. All this motivates us to keep working to ensure that our quality as a top employer remains just as outstanding in the future.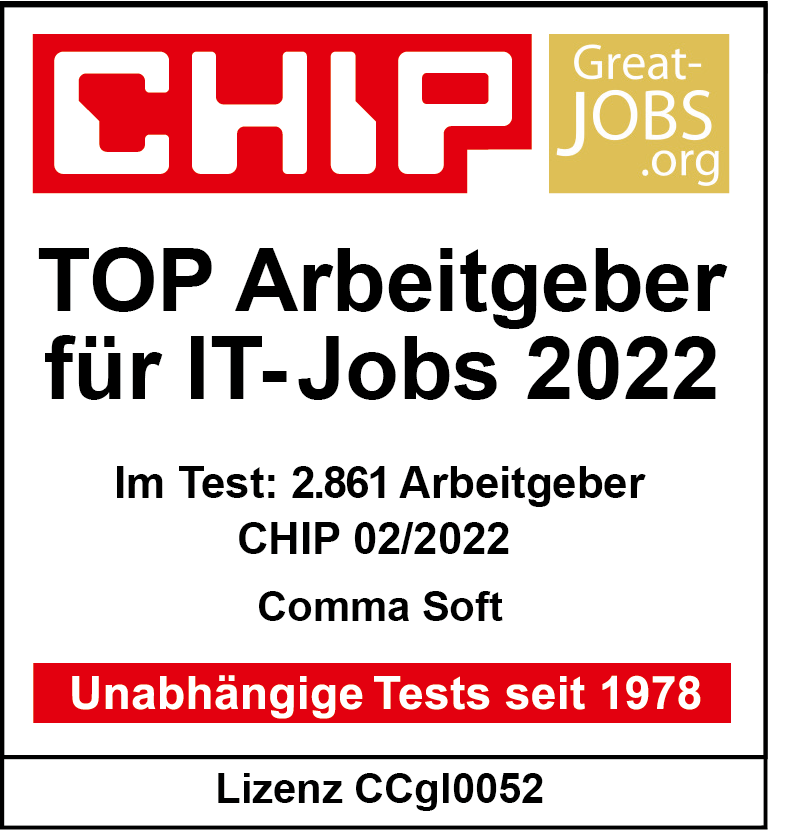 Comma Soft is one of the most popular top employers for IT jobs in 2022 among IT professionals: from the application process to career opportunities to employee satisfaction, we were able to impress in the employer study conducted by CHIP and Great-Jobs. We are delighted to receive this award recognizing us as one of the most attractive employers in the IT industry!
The benefits for you at Comma Soft
Flexibility & freedom
• Flexible working hours
• Working from home
• Variable time sheets and time off
• Sabbatical & part-time models
• 30 days of vacation & special leave
Well-being & health
• Mind & body workouts
• Modern working environments
• Modern technical equipment
• Free drinks
• Employee assistance program
Personal development
• Personal professional development
• Customized career models
• Mentoring program
• Feedback culture & dialogue
• Support when obtaining certifications
Financial support
• Appealing basic salary
• Performance-related bonuses
• Recruiting bonus
• Bitkom-corporate benefits portal
• Continued payment of salary in the event of child illness
Unrestricted mobility
• Bike leasing via JobRad
• Optional (electric) company car
• Parking spaces & electric charging station
• Pool vehicles
• BahnCard 50 for 1st class travel, including for private use
Team solidarity
• Christmas & summer parties
• Team events
• Comma Games Night
• Hackathons
• And much more.