Career paths in consulting at Comma Soft
Are you interested in working as a consultant, but don't know exactly what direction to take? No problem: we are not looking for applicants who match job descriptions 100%. Instead, it is much more important to us that you are the right fit for our team and that we are the right fit for you. If this is the case, you can develop your skills in a variety of directions with us. To help you get started, we would like to give you some guidance here about the career paths and career fields we offer in consulting and what skills and degrees are suitable for the various positions in consulting. Feel free to look around and find out which job profile appeals to you.
Which type of consultant are you? Let's find out!
The following example career paths will give you an idea of how you can join us as a consultant with your specialist background. The paths are not set in stone: depending on your interests and skills, you can always contribute to shaping your career path with us to suit your individual needs.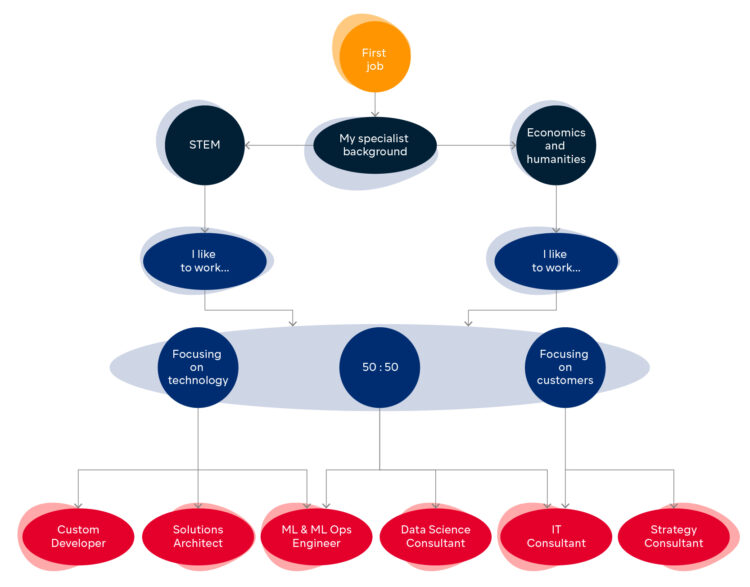 Have you found your profile?
If you already know which field you would like to join, you can start right away: simply send us a speculative application or find the job opening that suits you in our job portal. We would be delighted to hear from you!
How does the process of joining us work?
Laura and Luca started at Comma Soft as associate consultants after completing their doctorates. In the video, they share with you their experiences at the start of their careers and the milestones they can look back on after their first year with us: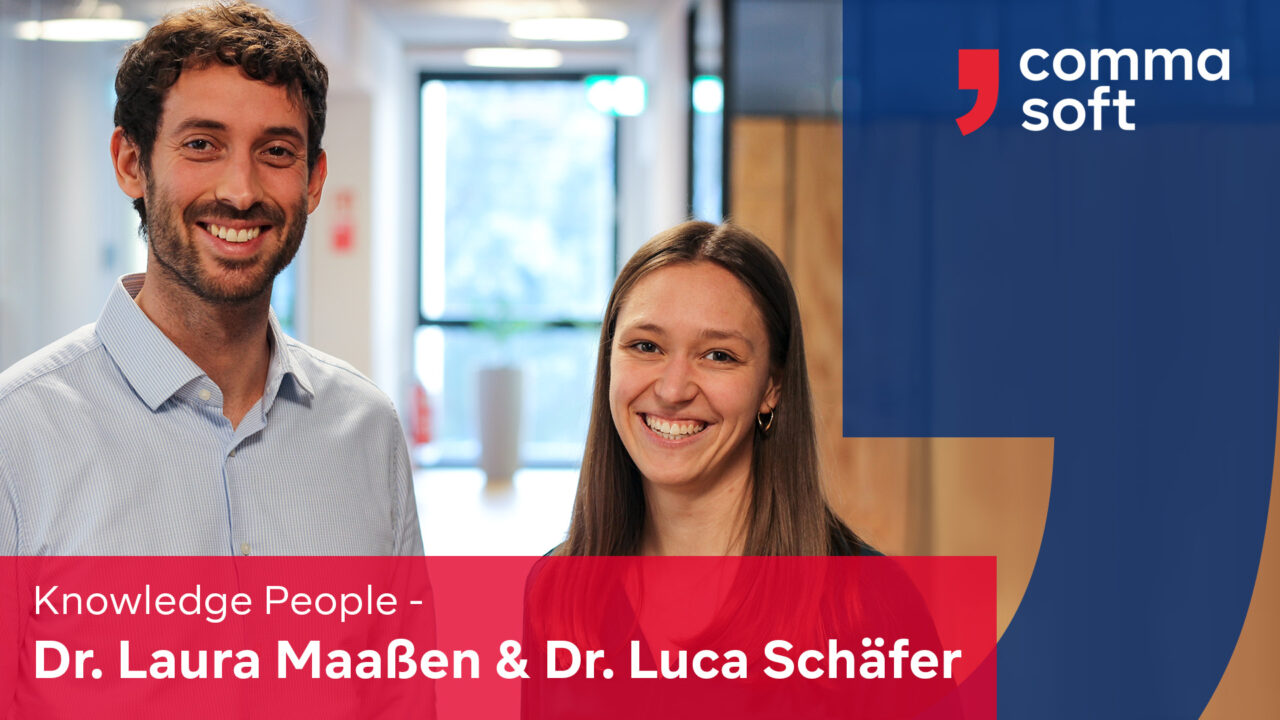 IT, data science or strategy consulting?
Here are the differences
What responsibilities do the various consulting profiles entail? What skills are beneficial and what career opportunities are available to you? Find out more here: