Shaping data-based business for the long term
Our world is digital – and therefore full of data. Companies that leverage this asset will secure their future viability for the long term. Through data-based business, they create the foundations for more value creation, creativity and innovative business models. Digitizing information and business processes is merely the first step. Real value is created when companies are able to discuss, analyze and make intelligent use of the data generated in this way.
The advantages of data-based business
Create individual customer experiences & focus on customers
Make faster and better decisions
Support employees with smart assistants & free them from routine tasks
Permanently strengthen innovative capacity
Evaluate and use data across multiple processes
Ensure business continuity in the long term
"It is always fascinating when we reconstruct the reality we find with clients from data."
Dr. Andrej Fischer, Executive Manager Consulting
Intelligent solutions for data-driven business
Every company is unique. That's why we develop bespoke solutions: from data strategies to the implementation of cutting-edge technologies such as data science and artificial intelligence. This is where we draw on our expertise acquired from more than 4,000 projects across a wide range of industries. This cross-industry know-how creates synergies. It enables data-driven processes to be implemented pragmatically: from customer communication and sales to product development, planning and manufacturing and quality assurance.
Our expertise
Alignment of data and digitization strategies with the overall business strategy
Data vision: shaping the transition to the next data level
Identification and prioritization of relevant data-driven use cases
Development of a company-specific data roadmap
Realization of business, technological and UX requirements
Intelligent automation and optimization of business processes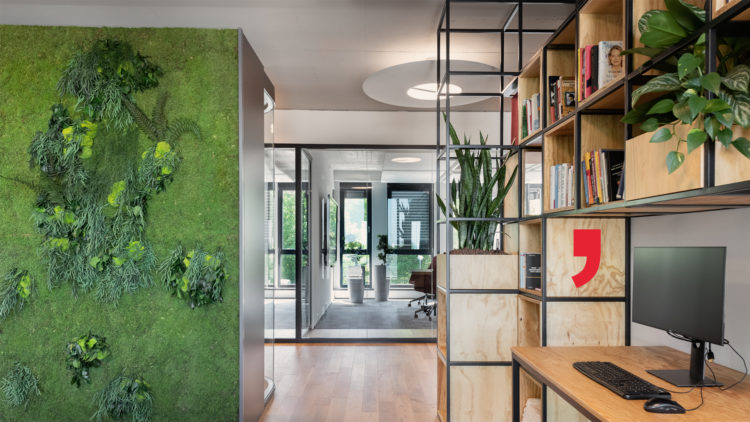 What you can rely on with Comma Soft
More than 30 years of expertise in data-driven business – from SMEs to DAX corporations
Trusted advisor for data-driven processes in every sector
Customized advice on data strategies and implementation
Support on your journey to becoming a data-driven company: from analysis to recommendations for action to implementation & roll-out
Data-based business with Comma Soft
We would be happy to advise you in an initial meeting and work with you to find out how you can reach the next data level. Simply make an appointment with our data-based business experts.