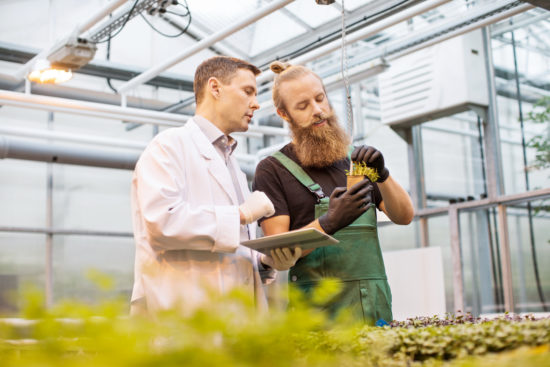 The point at which business and science meet is in fact a comma.
A comma is a distinctive logical symbol, a pause, an intentional break. Correctly placed, it can give the whole a new meaning.
As a digital think tank of 135 scientists, we operate at the intersection of people and technology, the possible and the impossible and the new and the unprecedented. The impact is noticeable and measurable – often after just a few days and weeks. Learn how we used data mining and AI to make variant complexity manageable for an automaker and saved €40 million in a very short time, or how we support research-based pharmaceutical companies, or how an innovative bank uses machine learning to make savings for its customers automatically.
We do not see digitalization solely as a solution to small or complex problems. For instance, artificial intelligence and making networked information and knowledge architectures more transparent can accelerate processes and entire organizations. Smart technologies unleash the potential for new and exciting products and inspire new business ideas. Comma Soft allows business and research to fuse in a controlled manner. The released energy materializes into something new: usable innovation.
Reach out to us. We are always looking for the next challenge.
Turnover we spend on research: up to 30%
Competitors who think we are a bit mad: 100%.
We do not know everything and it is probably this humility that sets us apart from other established business consultants and technology partners. What they usually see as an admission feels to us at Comma Soft like our true purpose: the challenge of the confronting the unknown and questioning the status quo.
At Comma Soft, we invest up to 30% of our turnover in research and development. That is not only twice as much as Google and three times as much as Amazon, it also enables us to provide the answers that organizations, corporations and hidden champions are looking for.
Comma Soft wants to be an incubator and a factory for new things, pushing boundaries and translating digitalization into progress, accelerating business and securing the future.
For this reason, Comma Soft employs excellent scientists from a wide range of disciplines focusing on economic value creation. For them, there is no argument with authority; what counts are ideas and insights. As a result, smart and efficient solutions can be generated across an entire company, even in complex situations.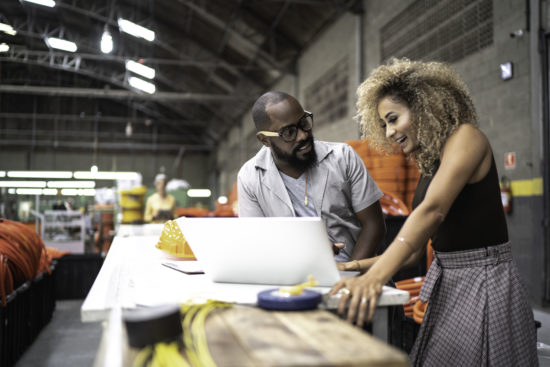 Specialist in Predictive Analytics, Smart Data, Data Science and Human Interaction.
Let's give you the bad news first: the level of complexity is increasing. The good news? We are on hand to help. Comma Soft organizes digital transformations directly on the production line, in logistics, on the shopfloor, in the home office and between people.
Sustainable progress can only happen if everyone comes on board. Digitalization is much more than just a solution – it is an opportunity. We make full use of science to achieve our goals. We do not just analyze situations, we penetrate them. In small, agile teams, we achieve measurable success within days and using only a few development cycles. Instead of creating PowerPoint presentations, we program prototypes and learn immediately. The big picture only becomes visible upon close inspection. In this context, we encourage your employees to become co-thinkers and lateral thinkers. Comma Soft wants to motivate and qualify people to think in terms of digitalization themselves.
Our team of business-minded scientists would be happy to get to know you.