Designing flexible and secure IT infrastructures
Companies that compete successfully in the market know that digitization is the order of the day. Their IT infrastructure allows flexible working from any location. They provide access to data from anywhere, which ensures rapid delivery of services, short time-to-market and efficient planning. All without compromising on security and UX. Comma Soft stands by them as a trusted advisor along the way – from strategy consulting to implementation. This enables companies to exploit the potential of their IT landscape and remain competitive, both now and in the future.
The benefits of a modern IT infrastructure
Accelerate, automate and simplify processes
Conserve resources and use them more effectively
Evaluate and use data across multiple systems
Creating a user-centric digital work and service experience
Improve collaboration and communication
"A modern IT infrastructure requires expertise, a change of perspective and change management and - like a saw - regular re-sharpening."
Dr. Jan Ciupka, Executive Manager Consulting
The bridge to modern IT infrastructure
Whether it's a medium-sized company or a global corporation, every company is already using digital technology in some form or another. It will have existing processes and systems into which the experience and lifeblood of many employees has flowed. This expertise is precious! That's why we involve every stakeholder from the outset and are happy to act as a bridge when a company embarks on its journey to becoming a data-driven company: from people, to strategy to the introduction of new technologies.
Our expertise
Shaping the transition to a modern digital working world
Cyber- & IT security and data governance
Process analysis, optimization and automation
Development and implementation of data and AI strategies
Creation of collaboration platforms, e.g., with Microsoft 365
Realization of business and user experience requirements
Consolidation and networking of IT landscapes
Know-how in a wide range of environments: host, cloud & hybrid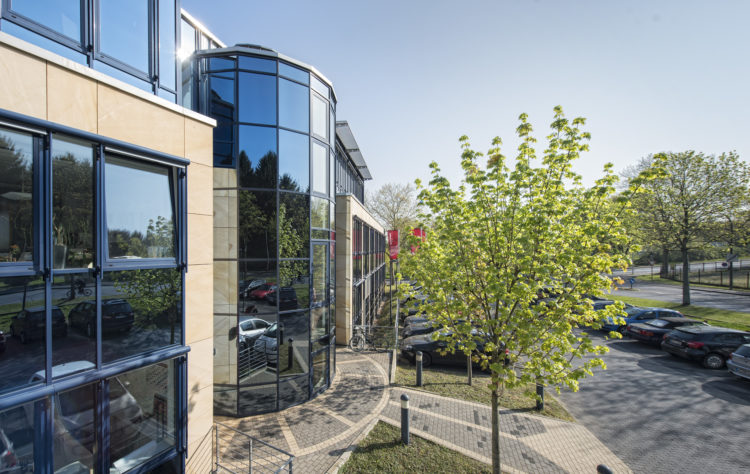 What you can rely on with Comma Soft
More than 30 years of expertise in cloud, on-premises & hybrid infrastructures
Cross-industry expertise – from SMEs to DAX-listed companies
Tailored advice on optimizing your existing systems & processes
Integrated approach: analysis, strategy and implementation
In-depth Microsoft 365 expertise
Your IT infrastructure with Comma Soft
We would be happy to advise you in the context of an initial meeting and work with you to find out what potential for optimization your IT infrastructure has to offer. Simply arrange an appointment with our IT infrastructure experts.