Predicting supply bottlenecks and sales fluctuations with AI and reacting flexibly
It has always been important in purchasing to plan ahead so that goods are ready for production in terms of quality, time and budget. This is no easy undertaking when harvests can fail at any time, container ships can get stuck, and prices can fluctuate. The climate crisis, the Ukraine conflict and the COVID pandemic in recent times have only exacerbated this uncertainty. Many companies want a solution that gives them more transparency about sales and deliveries and at the same time provides them with a management tool that allows them to react flexibly to fluctuations. One such solution offers the combination of tracking deliveries with AI-supported sales simulations.
Container tracking: transparency from order placement to payment
It is usually easy to track the status of containers from a single logistics service provider. As soon as several suppliers converge, however, it quickly becomes confusing: where is which container, what is being transported in it, when will the delivery arrive and when is payment due? Purchasers often have to gather this information separately from various applications and sort it manually in Excel spreadsheets. A central dashboard makes things easier and clearer: all the information from the various tracking apps is combined here and clearly presented. This means that Purchasing, Production and Finance & Controlling can track when goods arrive, when payments are due and whether rescheduling may be necessary due to delays.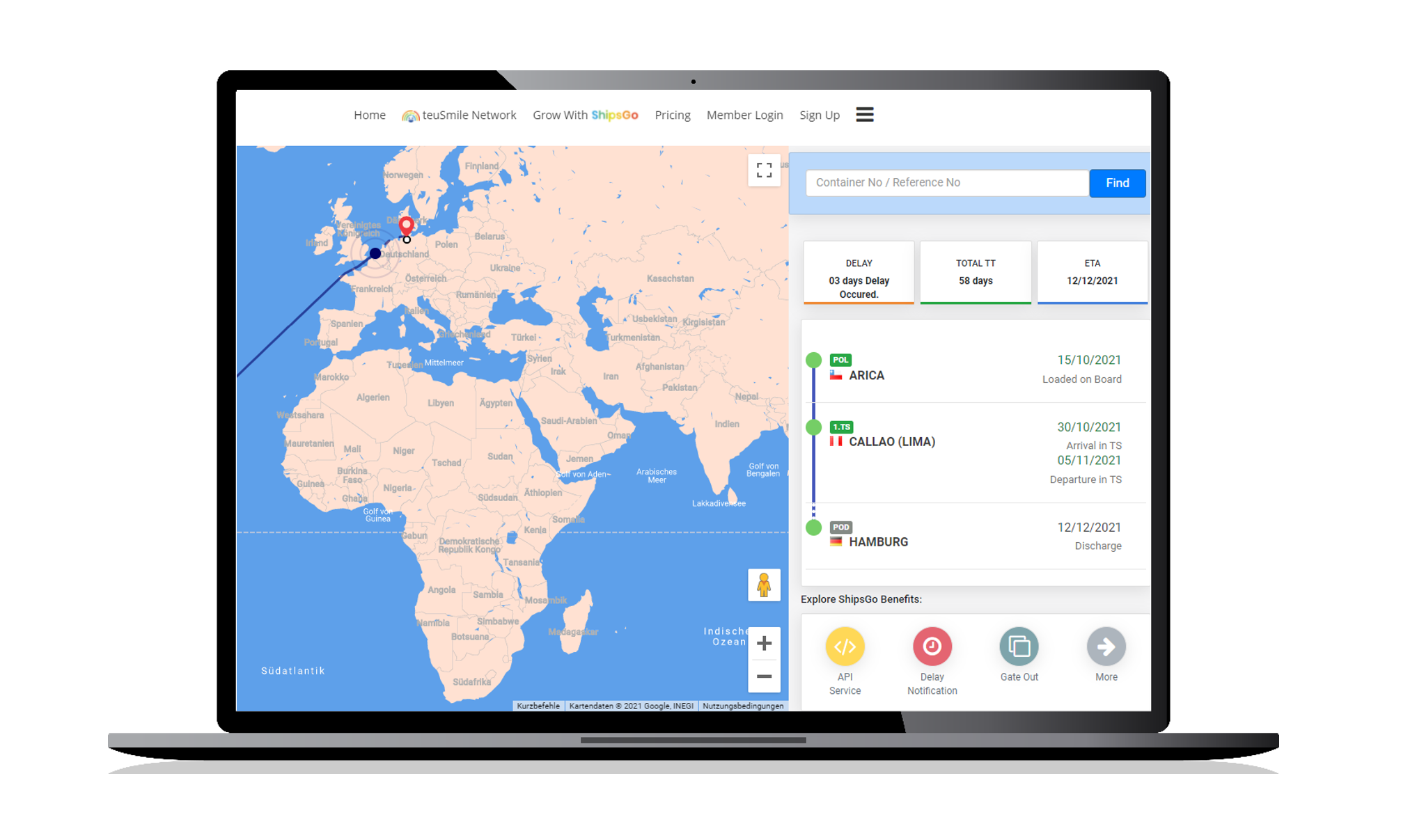 View deliveries in a container tracking tool
Sales forecasts: flexible planning through simulations
Transparency is the first step towards more reliable planning. The second step is to add forecasts of expected sales. Sales forecasts can be generated using data from previous sales trends and other data on market developments. These predictions become more accurate over time with the use of appropriately trained machine learning solutions. The latter can also be used to simulate fluctuations. This allows companies to know what to expect when sales are normal and also when they are exceptionally high or low, and to prepare their orders, storage, production and distribution activities accordingly.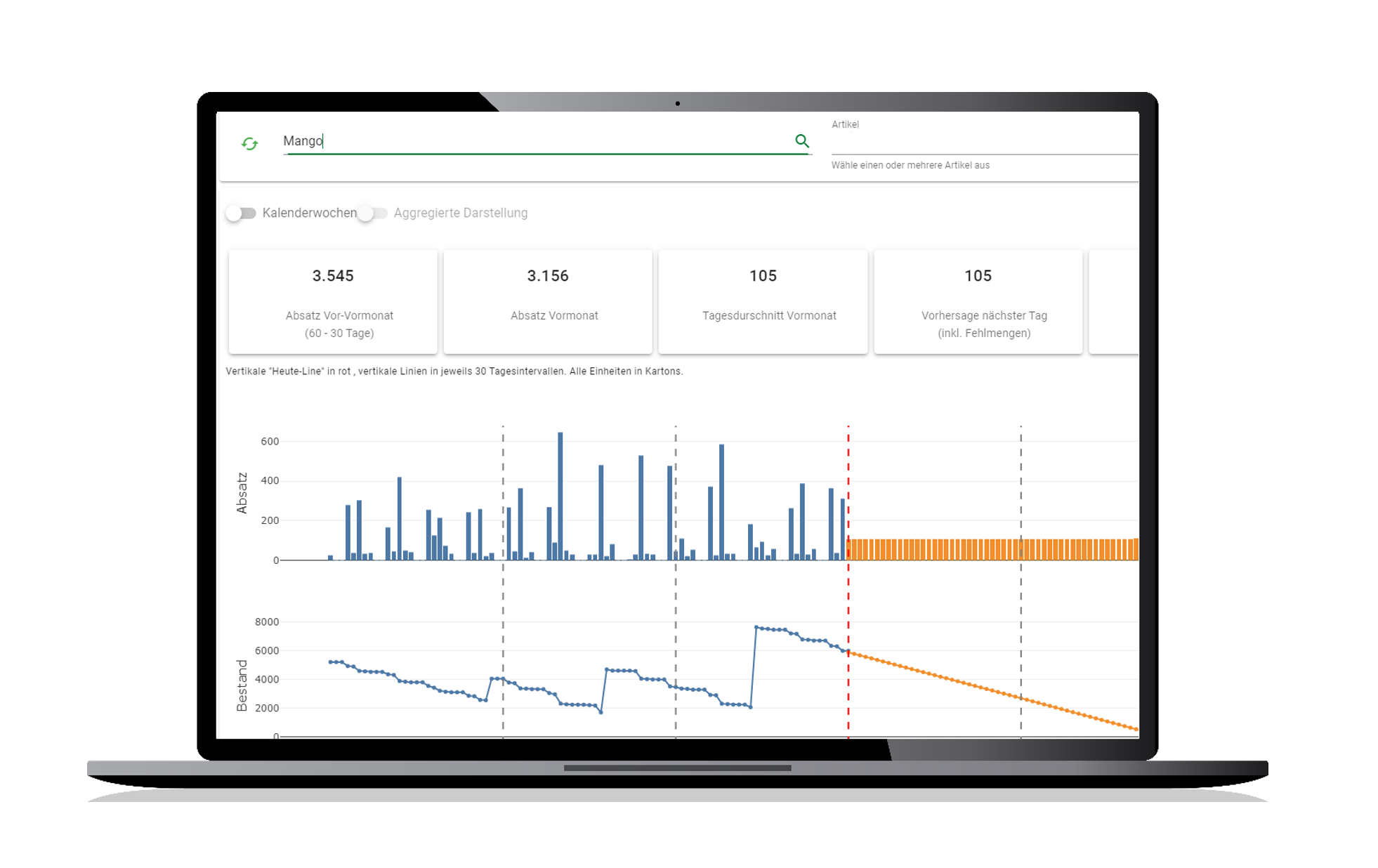 Sales forecast based on data from various container tracking tools
Bringing transparency, intelligence & flexibility to business planning
The combination of dashboards, which clearly visualize data, and AI methods, which provide intelligent forecasts, gives companies a powerful management tool for sales planning and also for overall corporate planning. Here at Comma Soft, we assist our customers in finding and evaluating the data they need to do this, and in gaining insights from it using machine learning solutions. This gives manufacturing companies in particular greater planning security. At the same time, data-driven solutions can conserve resources to help meet ESG requirements and reduce costs. Here are a few examples of other use cases that make a contribution:
Learn more about data-driven planning & control
If you would like to exchange ideas on how you can make your sales and business planning clearer and control it more securely, please feel free to talk to Meike Köhler: you can contact her here.