The benefits for you at Comma Soft
Peak performance in client projects demands the right compensation. Our benefits will provide you with the support you need to feel comfortable in both areas and to develop both personally and professionally. In this way, you can structure your daily work routine to suit your individual projects and needs and can find your place in our team.
Free choice of work location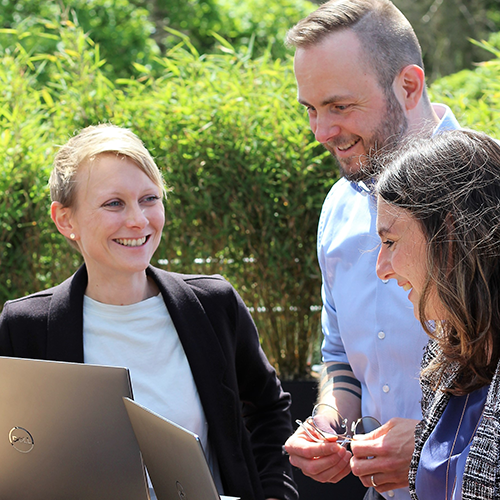 Working from home, workation or a spot in our modern offices. You can decide whether you work on-site, hybridly, or remotely. Our spacious Co-Creation Campus is available for co-working with clients and colleagues. So that you are optimally technically equipped wherever you go, you choose the devices that suit your requirements: from laptop and computer to cell phone, mouse, and headset.
Flexible working hours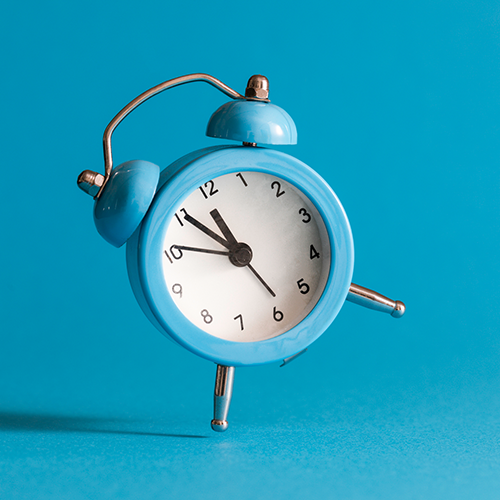 We do not have core working hours. Together with your team and our clients, you decide when you are on the job. You can also work successfully on projects with us on a part-time basis. And if the workday should become longer than expected, you can offset any overtime later on. 30 days of vacation and special leave on certain occasions are a given with us. Should you need more free time in special circumstances, you can make use of time donations from other colleagues.
Personal development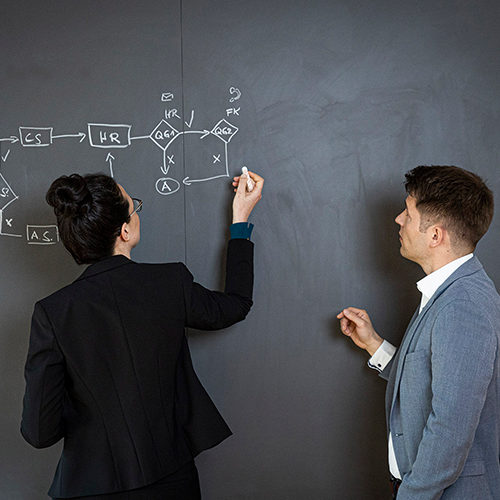 We attach great importance to lifelong learning. And that's why we place a lot of emphasis on ensuring that you have the ideal prerequisites for it. In regular personnel and development meetings, we determine with you where you would like to develop and find the appropriate career model. Each year, you have access to 12 days of further training, during which you can improve your professional and personal skills or obtain certifications. With a mentor and a buddy at your side, you will also have fixed contacts for feedback and exchange that will help you to advance.
Financial subsidies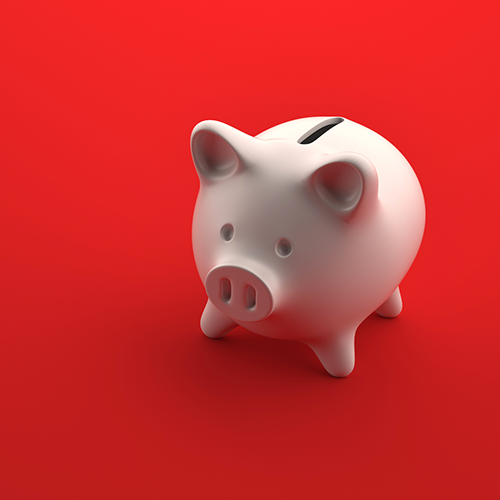 In addition to an attractive fixed salary, we also show our appreciation for your commitment through bonuses as well as a share in revenue and profits. If you help us find new colleagues, you can also look forward to a recruiting bonus. Do you have children? In the event that they become ill, we will provide you with financial support in the form of continued pay and special leave. All employees also have access to the Bitkom Corporate Benefits Portal, which offers a wide range of discounted benefits.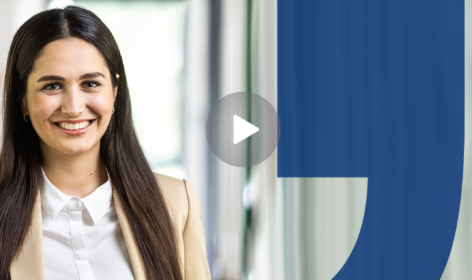 Blog
People@Comma Soft: Ayda's path to Head of Consulting Digital Workplace
What career opportunities are there at Comma Soft? In our video series "People@Comma Soft", our colleagues talk about their career path in the company, their […]
Sustainable mobility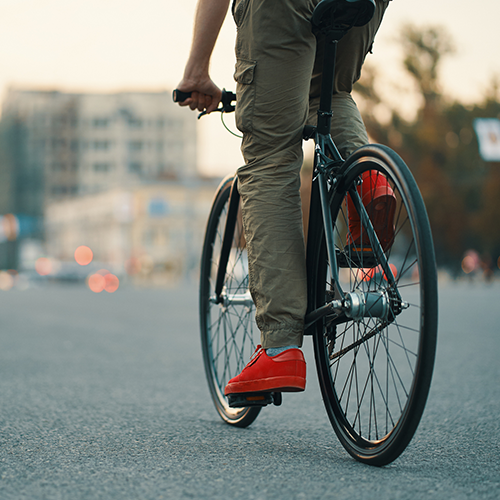 Sustainability does not only play a key role in our client projects. It's also something we want to promote in our company – and you can be a part of it. Lease your JobRad bike and cycle to us or use the BahnCard50 1st class for client appointments – you can also use it to travel comfortably outside of work. Our electric company cars are also available should you need them. Charging points for company and non-company cars are at your disposal directly in front of the office.
Caring in a family business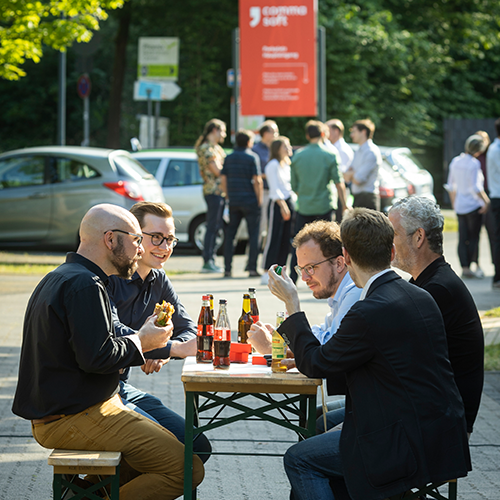 As a family-owned business, we feel a responsibility to make sure you're in good health. Ergonomic office equipment and free drinks are standard. For mindfulness and relaxation, you can also use our green roof terrace at any time to enjoy relaxing breaks or soak up the sun there while you work. Our weekly Mind & Body Workout helps you unwind after work. Should you ever need support, our Employee Assistance Program coaches will be happy to advise you.
Transparency & trust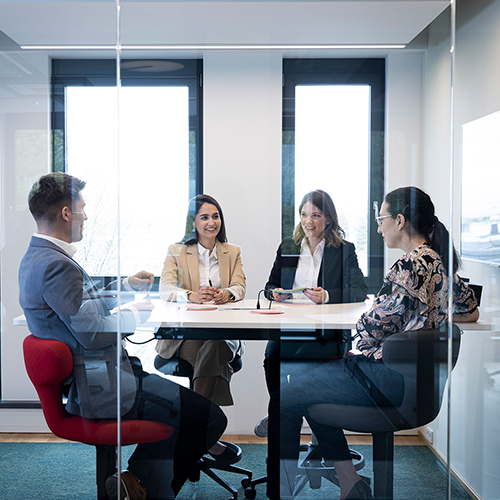 Which client projects are in the pipeline? How are our finances doing? What organizational changes are in store? You'll find out every month from our board – it reports openly about the development of our company and gives you insights into any upcoming plans. Alongside all these facts, you will of course also be informed about the internal events you can look forward to, from Christmas parties and summer festivals to colleagues' anniversaries and our Games Nights and Hackathons.