Nowadays, there are many reasons why it makes good business sense for companies to become more sustainable. The driving factors for a sustainability transformation can be identified both inside and outside of a company: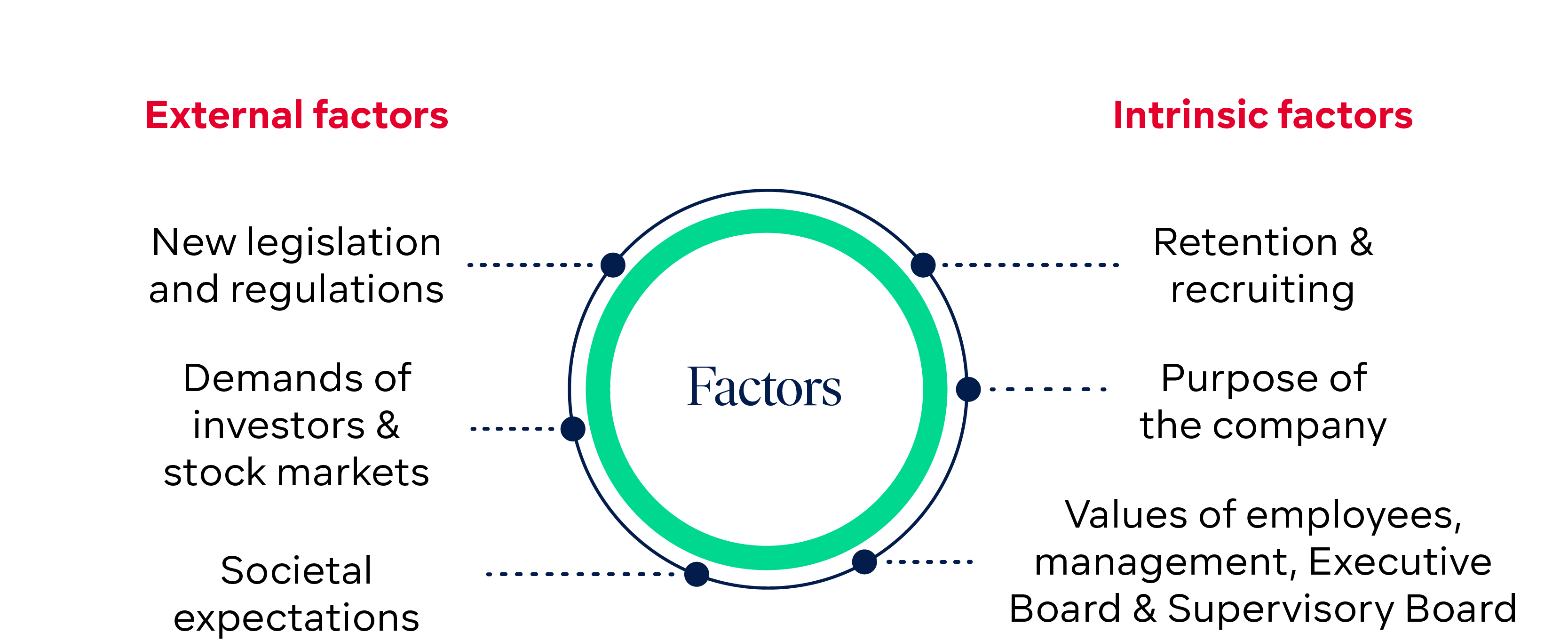 Sustainability through digitization
The Bitkom survey "Climate Effects of Digitization" suggests that intelligent data use has the potential to save 152 megatons of CO2 by 2030. These potential savings are broken down by moderate or accelerated digitization for industrial manufacturing, mobility, work & business, and buildings. For reasons unknown to us, the impacts on potential savings in the agricultural, health and energy sectors were not examined. These are all areas in which a further surge in digitization is expected in the coming years.
It follows that by unleashing their previously untapped potential when it comes to digitization, companies can help Germany meet its climate targets by 2030, regardless of the industry – not to mention the positive effects on their own business and corporate identity.
In Comma Soft, you will find a partner who is both experienced and innovative and who will support you in your transformation towards greater sustainability with effective digitization measures. We optimize both production processes and AI algorithms while keeping an eye on resources and energy. We also emphasize the social and governance components of ESG in digital contexts. We bring these into fruition by providing interlocking solutions spanning areas such as trustworthy AI, the modern workplace, corporate transparency and data-driven solutions for sustainable business operations.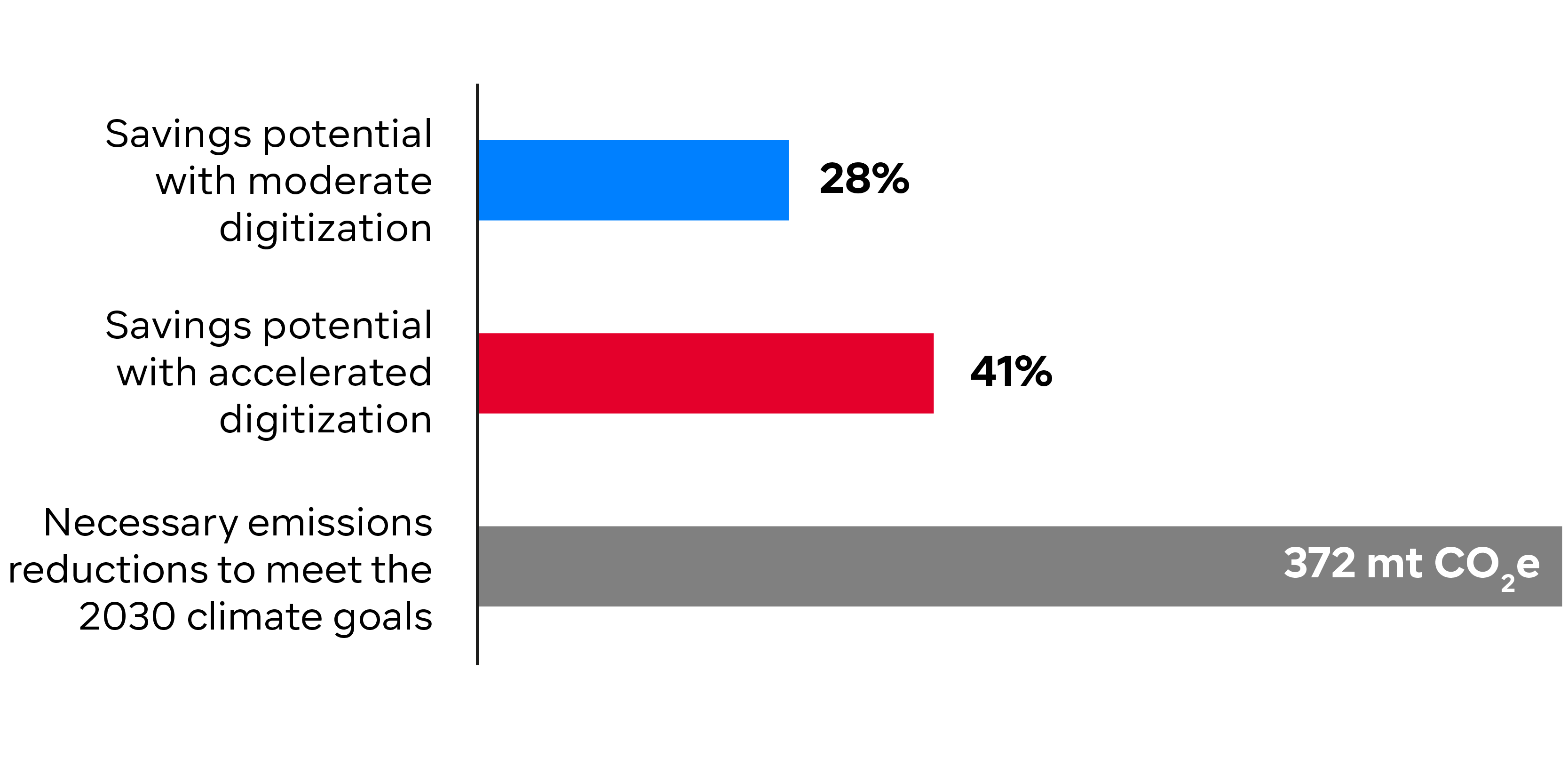 CO2e savings potential offered by digital technologies. Source: Bitkom & Comma Soft figures
Examples of our sustainable solutions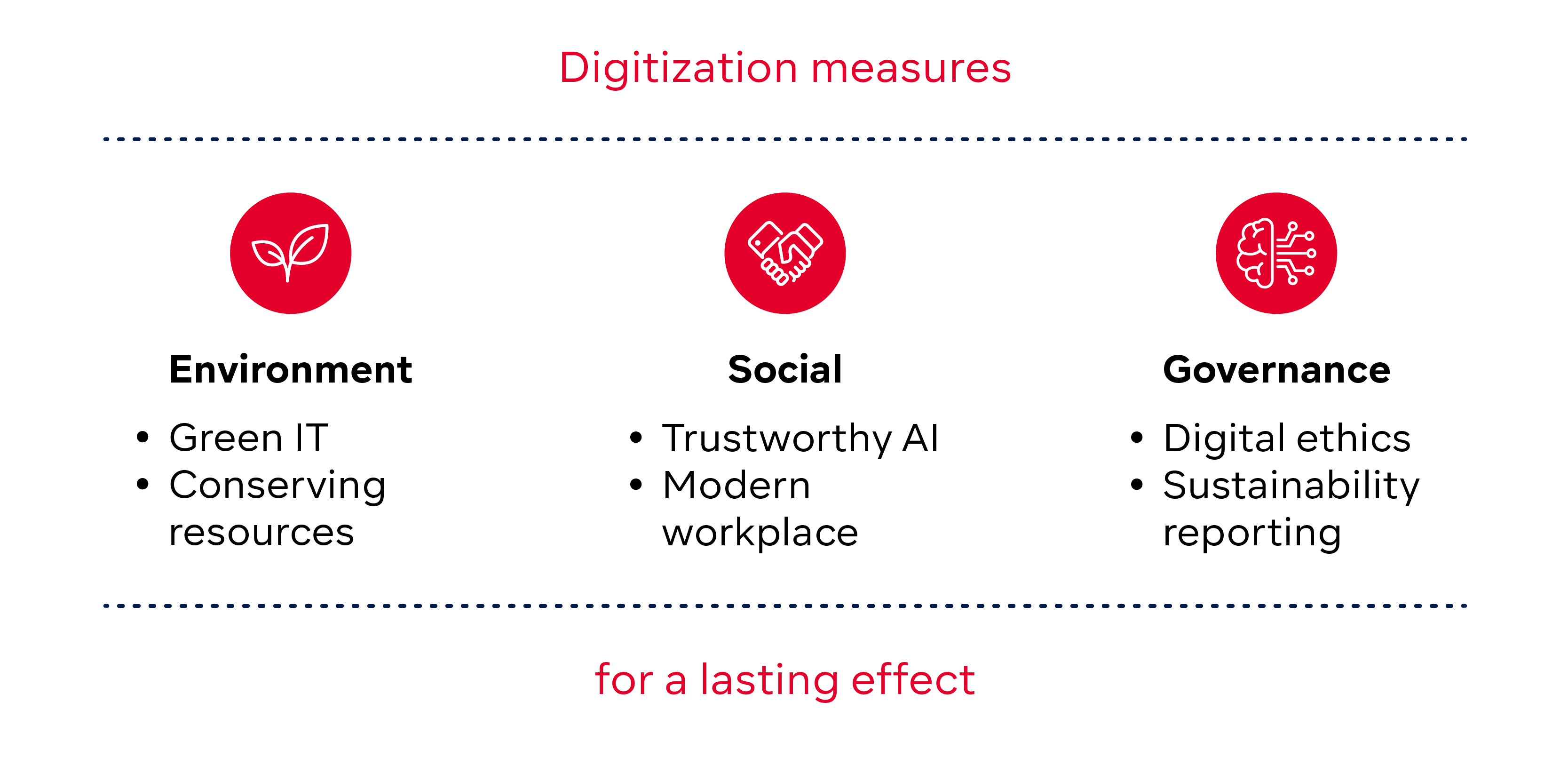 Good to know
From 2025, the Corporate Sustainability Reporting Directive will apply to 15,000 companies
From 2025, all companies that employ more than 250 people and whose net sales exceed 40 million euros will have to prepare a comprehensive sustainability report. According to the BDI, the EU's Corporate Sustainability Reporting Directive will apply to almost 15,000 companies in Germany alone. These must submit a sustainability report for the fiscal year 2025, in which they present in detail their current situation and their activities in the context of sustainability. In order for you to collect the required information in a timely, complete and convenient manner, we can assist you in seamlessly identifying and documenting the required data sources.
Our data-driven approach to sustainability
Transparency about your processes – from the supply chain to the customer – is the foundation for sustainable transformation. Our experienced data experts can help you identify the relevant information. We work with you to develop a suitable data strategy and innovative solutions for your company. This enables you to identify the most important levers and adjustments you need to make in order to give your company a sustainable orientation.
We can support you in turning your data into sustainability. This is not just about compliance with external requirements such as ESG alone. Sustainability is not an end in itself. We all benefit from it, and with data centricity and digitization we are helping to manage our companies responsibly in this respect as well and to equip them for the future.
Become a sustainable business with Comma Soft
Would you like to learn about ways to implement your digital sustainability and ESG strategy? Feel free to get in touch with us:
Use cases from the field of sustainable digitization