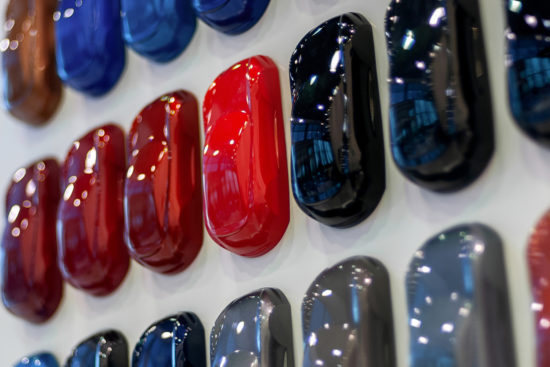 The trend towards customization
The trend towards product customization continues relentlessly, especially where vehicles are concerned. The result is an ever-increasing number of variants – all the way to batch size 1. The ERP systems currently in use have often grown with the product over decades and can no longer handle this range of variety. The underlying customer decisions must be analyzed in order to increase further the profitability of many variants. If this is not done, future decisions cannot be taken based on data, potentials are not exploited and, in the worst case, optimizations miss the customer's wishes.
With use our interactive variant tree approach to give this lost knowledge back to the business experts. We determine the relevant control mechanisms from the parts lists, identify the variant drivers and enhance these with further sales and technical information. If a part is used in different equipment variants, they can be combined at the push of a button. Time dependencies, predecessor-successor relationships, changes in control mechanics and other relevant aspects are clearly displayed. Modern web technologies and powerful pre-processing motivate experts to get to the bottom of the causes of weak variants directly. A simulation mode allows future products to be planned in detail.
In 2016, our solution for a large German automotive group was recognized with the "Best Group Solution" award for its professional and technical implementation as well as its economic benefits: a double-digit million contribution was saved within just the first few months of productive use of our tool.
The benefits of our solution are:
 More effective and strategic control of variants
 Better offers for customers
 Cost savings in development and logistics
Reduced need for storage space