Virtual collaboration with the Comma Platform Framework
Platforms have become indispensable when it comes to virtual collaboration. They provide added value in collaborations between the scientific community, the healthcare sector and the pharma & life science industry in particular, because the exchange between interdisciplinary partners is in the nature of medicine as a science of application and action. Third-party funded research projects also require cooperation between the medical sciences and industry, as such collaborations ensure the necessary exchange of professional experience and knowledge transfer that makes medical progress possible. However, some of the challenges faced by stakeholders in this process include the following:
How can we provide huge amounts of data to partners in other locations without shipping hard drives?
How is it possible to ensure seamless and transparent collaboration between all project participants across different organizations and countries?
How can regulatory requirements for data protection and intellectual property be met in collaboration?
How can researchers and clinicians obtain different perspectives on data – in the form of code and algorithms or as interpretable visualizations?
Bridging the gap between research, medicine and industry
We have developed the Comma Platform Framework specifically to address these issues. With this toolkit, participants can create a shared virtual workplace that is tailored precisely to their project requirements. This enables them to collaborate securely on a common digital platform in decentralized project teams and provides them with a shared framework for working with data and research results.
Flexible, modular, expandable
Regulation, performance, publication process – all of these look different in every research project. The Comma Platform Framework takes this into account: project teams can select from various modular building blocks those that fit their individual requirements.
Key features
Analyze large amounts of data quickly & securely
Get different insights into the same data, from program code to diagram visualization in clear dashboards
Share (research) results & progress transparently with each other
Protect data from loss & comply with regulations more easily
Document analysis steps with less effort & make them reproducible
Host the platform in the cloud or in a data center of your choice
View and test the platform in real-world settings
The Comma Platform Framework is already being used in numerous fields of research as well as in industry and business. In the field of environmental sciences, the technology is applied in the form of the FastResearch platform and with ImmunoHub in COVID-19 research. In single-cell genomics, for example, researchers use the FASTGenomics collaboration platform that is based on it. FASTGenomics is publicly accessible: you can test the platform free of charge.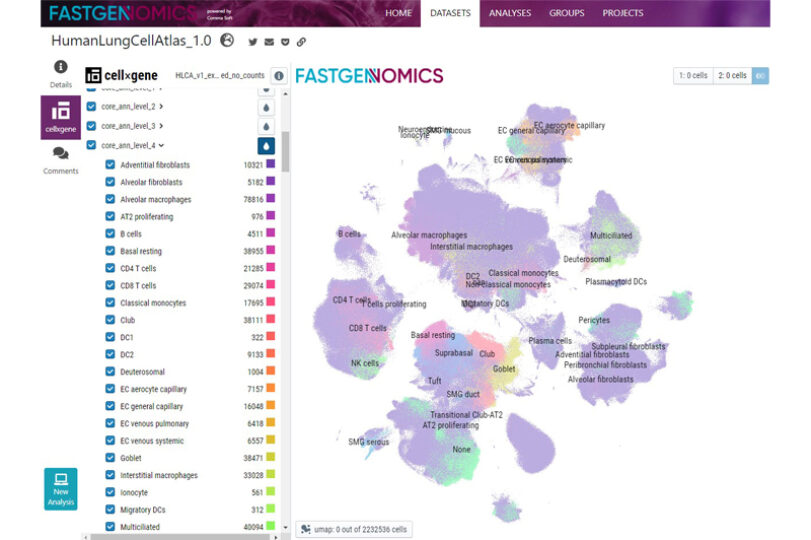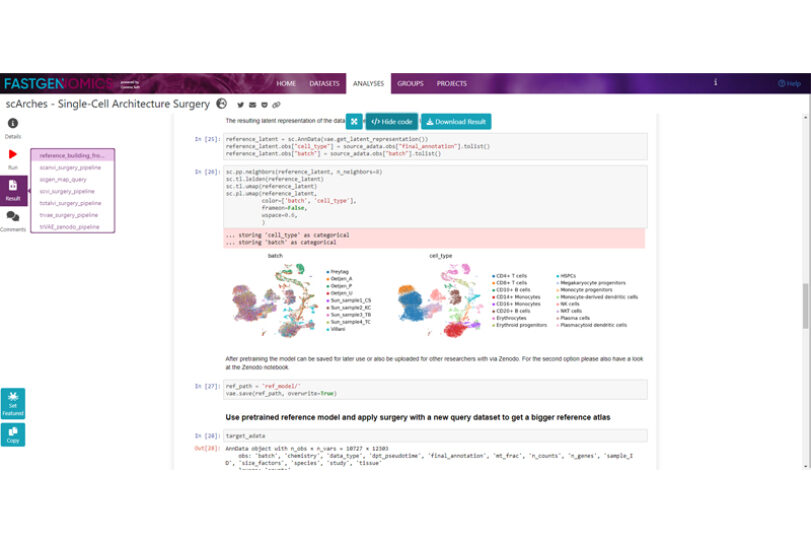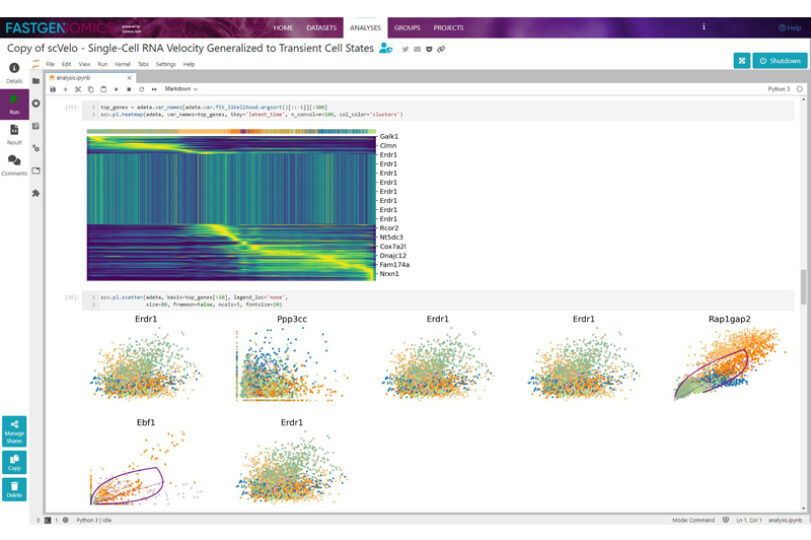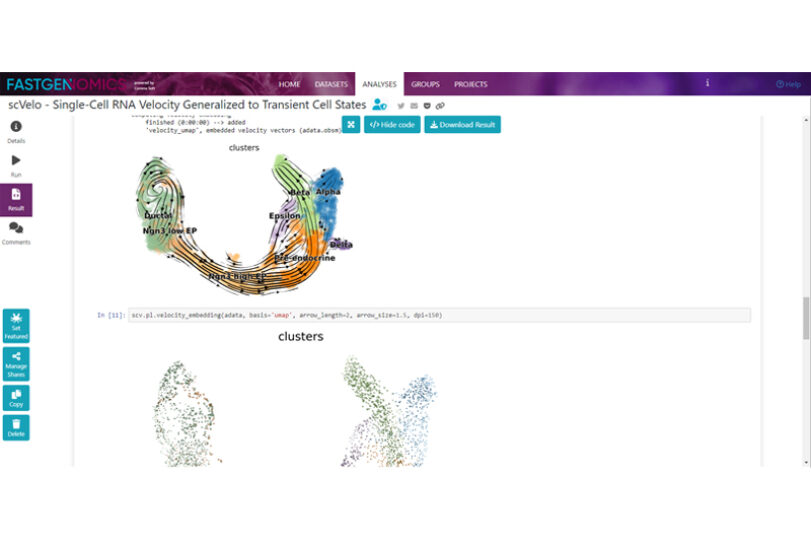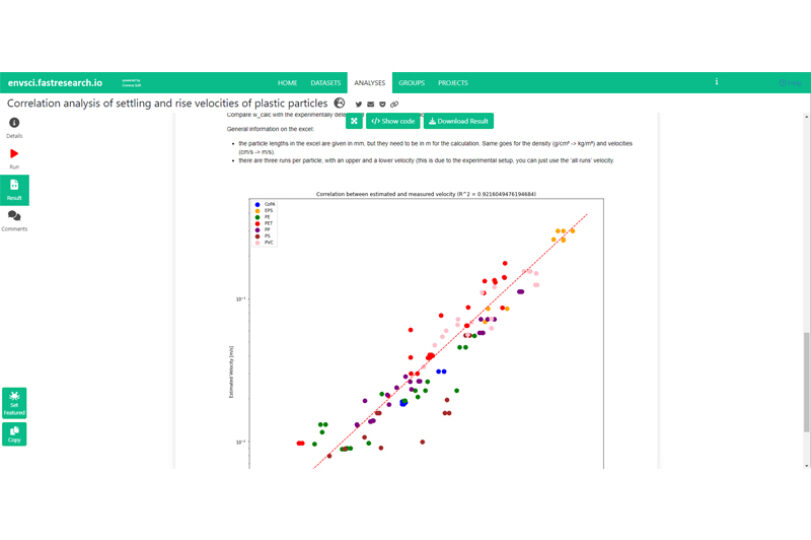 Do you have questions about the Comma Platform Framework?
We would be happy to advise you and work with you to find out which modules of the Comma Platform Framework fit your specific requirements. Simply make an appointment with our experts.