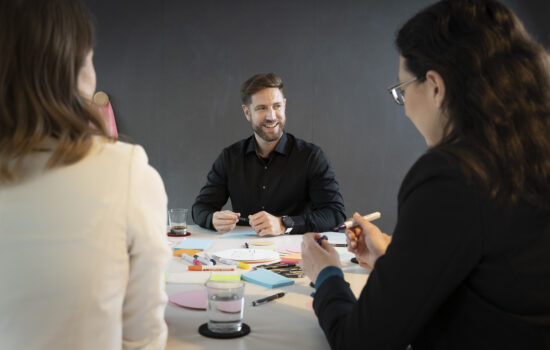 Comprehensive data analysis and international collaboration present a challenge for individual researchers
The life sciences have benefited from new data-driven technologies and methods in recent years more than any other field of research. This is true for current multi-omics studies as well as new methods in neurology or material sciences.
However, while the volume and heterogeneity of data continue to increase as new technical possibilities come to the fore and research teams are becoming larger, more heterogeneous and more international, it is becoming increasingly difficult for individual researchers to manage the rapidly growing mountains of data and to find the relevant information quickly.
On-site IT infrastructure and expertise often lag behind requirements, and collaboration via e-mail and the like leads to data loss, versioning chaos and potential data misuse. Results may no longer be reproducible. The smallest technical hurdles can therefore lead to considerable delays and costs during the project.
Significant acceleration through an intelligent collaboration platform
This is precisely where an intelligent big data collaboration platform can make an important contribution.
Such a platform can:
Provide all the necessary computing resources for analytics in a flexible manner
Create transparency with regard to important advances and support the formation of analytics standards
Facilitate fast and secure sharing of datasets and help manage metadata
Support legally compliant data management and prevent data loss
Document analysis steps and thereby guarantee the traceability of research results.
A transparent separation between public and private areas also allows results to be shared with the world in a reproducible manner and can grant access to other participants' existing shared approaches.
The shared virtual workplace facilitates and accelerates collaboration in global research teams, thereby freeing up experts to focus on what really matters: modern, excellent research in their field.
Research and collaboration with Comma Soft:
Deep expertise in the pharma, life science & health sector.
Flexible platform toolbox for research & collaboration solutions

Lead developer of the ImmunoHub for current COVID research
International single cell genomics projects based on FASTGenomics
Know-how in ESG & environmental sciences with FASTResearch

Long-standing customers from research & science
Analysis, consulting, development & implementation from a single source
Dovetailing of organisational, IT & data strategy
With Comma Soft from consulting to go-live:
Would you like to learn more about how you can optimise collaboration in your research projects? Feel free to contact us!