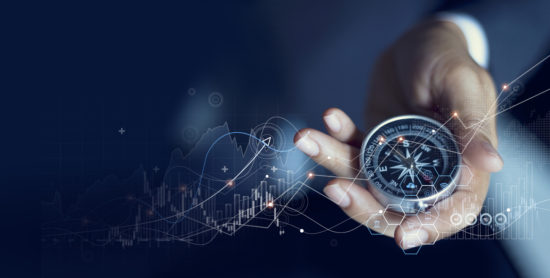 Achieving success through an ideal mix of personal support and data-driven recommendations
In this age of digitization, personal interaction is a valuable commodity. In addition to the convenience offered by digital services, policyholders appreciate "real" contact partners who always have the latest information and are there for them. For insurance companies, agencies are therefore important local direct customer interfaces that guarantee this personal service. But with the ever-growing volume of data, how can agency staff quickly find the right information and make the best possible decisions about what to do next? To do this, they need digital support. This is the only way they can work efficiently and closely with their customers and meet the requirements for handling customer data securely (GDPR). In the face of increasing competition and cost pressure from comparison portals and direct insurance companies, the introduction of user-friendly BI systems is becoming a crucial asset for insurance companies.
Using business intelligence to provide personalized and secure customer service
The challenges of introducing digital solutions are particularly great for decentralized agencies: their offices need central access to the data and, in addition to technical features, the usability of the applications must also be tailored to suit the daily work processes of the employees.
If all of this works effectively, insurance companies will be able to provide their agencies with a holistic view of their customers, including all the figures and data that they need. This helps them provide information quickly and competently, process applications swiftly, and at the same time meet regulatory requirements. With the BI solution INFONEA®, insurance companies can lay the foundation for just such a professional and secure solution. Developed through close collaboration with business users, data and privacy experts, and IT, it takes into account the industry- and subject-specific requirements of employees from the outset.
Giving information rather than seeking answers
When are contracts due to expire and with whom? What could be suitable new follow-up products for my policyholders? Which sales representatives are available close to the customer? Instead of spending a long time looking for answers to all these questions, INFONEA® gives agencies the right information at their fingertips. The BI solution also analyzes the composition of the contract and customer base, as well as changes and developments, and provides recommendations for what actions to take next. This gives employees more transparency when processing transactions and enables them to respond more quickly to customer enquiries. Permissions to access customer data are automatically determined from the contract history and the current administrative structure. This strengthens the trust of the insured party: their data are protected and they will not be contacted by email or even called if they have objected to this.
INFONEA® also provides important support for managers, enabling them to make comparisons more quickly and to identify trends and their possible causes. New results, such as recommendations, key figures and new evaluation options are promptly made available to all employees who need them for their daily tasks.
How Comma Soft and INFONEA® can help you optimize your data-driven and AI-driven insurance processes:
In-depth expertise in insurance & administration
Long-standing customers in SMEs & corporate environments
Cross-industry knowledge from more than 4,000 projects
In-house developed intelligent BI platform: INFONEA ®
Advice, development & implementation from a single source
Integration of business, IT & data strategy
From consultation to go-live with Comma Soft at your side:
Would you like to learn more about how you can align and optimize your customer service and numerous insurance processes using data? Feel free to contact us: