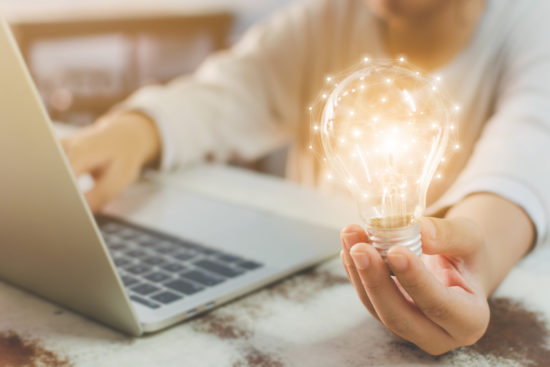 A better overview of a company's intellectual capital
Employees build up an enormous wealth of knowledge over the course of their careers. When it comes to recurring tasks that are carried out by the same people over long periods of time, this can still be handled to some extent through documentation or by handing over to successors. For complex projects, however, it becomes a bit more challenging. Projects come and go – and with them the accumulated knowledge relating to requirements and their solutions or about improved strategic measures. This is how knowledge that is crucial for the success and rapid roll-out of new projects is lost. Many organizations, however, lack a suitable overview of project know-how. This means that the threshold for sharing and, above all, for retrieving information remains high even in the age of digital communication. The wheel is invented afresh, again and again, day after day.
Ensure quick and easy access to project expertise
An efficiently implemented culture of expertise is an essential factor in the success of any modern organization. However, we all know that if there are even minor obstacles to recording one's own know-how in a system for others, hardly anyone does it voluntarily. What supports and motivates the "knowledge holders" is the simple possibility of sharing information – preferably directly as part of the work that is already being done: The goal is not to work even harder on know-how, but to use it more intelligently. The result is a consistently up-to-date and centrally accessible knowledge solution for all the employees in the company.
With an easily integrated solution platform like INFONEA ® transact, companies can create a central information network for know-how derived from experience and make it transparently accessible. Any existing systems that need to continue operating, such as CRM systems, SAP, etc., can be suitably integrated into the overall solution and relevant content from them can also be used intelligently. The combination of free text search with hit marking and context-supported filtering helps with finding all the necessary information quickly, e.g., on customers, projects, themes, involved units of the organization, order and processing status etc. Intelligent text mining and AI methods recognize information with similar characteristics, making it easier for users to search for matching content that is already available. At the same time, employees can avoid unnecessarily doubling their efforts if they reuse and make optimal use of existing knowledge, e.g., offers from similar projects handled by their colleagues. This has a noticeable effect on day-to-day productivity and on the success of the company.
Why you should boost your knowledge management with Comma Soft and INFONEA® transact:
Expertise in digital knowledge management in administration & production
Cross-industry knowledge from more than 4,000 projects
Long-standing customers in SMEs & corporate environments
In-house developed intelligent knowledge platform: INFONEA® transact
Advice, development & implementation from a single source
Integration of business, IT & data strategy
From consultation to go-live with Comma Soft at your side:
Are you interested in learning more about how you can make the most of knowledge in your company? Please feel free to contact us: