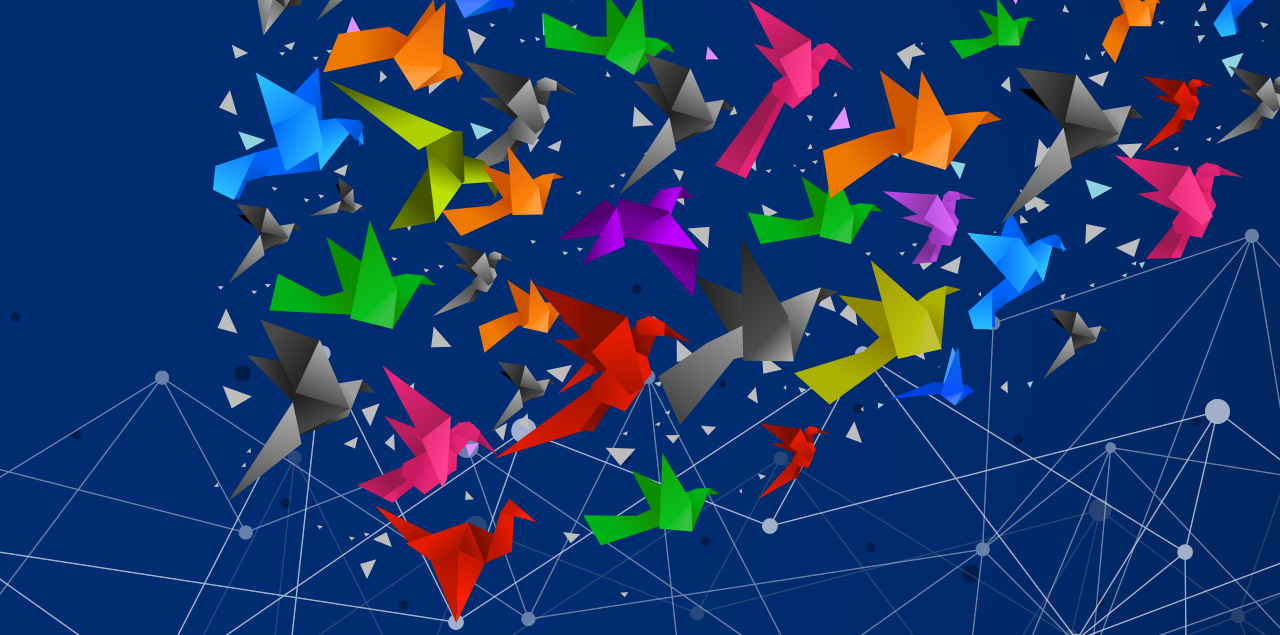 Solution for data protection found: COVID-19 research with decentralized AI platform
Collaboration between researchers is essential for gaining deeper insights into the diagnosis and treatment of COVID-19 infections. However, the exchange of clinical data is severely limited by data protection. With the ImmunoHub, researchers can now use a decentralized AI platform with which they can systematically combine their results from research projects on SARS-CoV-2 for the first time, evaluate them with AI and share the results with each other in compliance with data protection regulations.
For nearly three years now, COVID-19 has drastically changed our daily lives. Despite extensive research efforts, however, it is still unclear why some people contract the disease and some do not, or why the progression of the disease can be very different for people with similar health conditions. The issue of immunity also continues to raise questions: how can it be achieved – either through vaccines or recovery? How high is it then and how long does it last? "Numerous intensive studies are currently underway in Germany to investigate SARS-CoV-2 immunity, for example in the COVIM – Determination and Utilization of SARS-CoV-2 Immunity project, in which all 36 university hospitals in Germany are collaborating. However, collaboration between these research institutions is constrained by data protection requirements and ethical guidelines," explains Dr. Henning Dickten, Head of Consulting Pharma & Life Science at Comma Soft. "Clinical data collected as part of research cannot simply be shared with other institutions. This, of course, severely limits the ability to produce valid, data-based results. With ImmunoHub, we are providing a platform for research to collaborate in a manner that complies with data protection laws."
Decentralized infrastructure meets AI and data protection requirements
If research results are to be valid, it is important that all participating partners are able to incorporate, evaluate and use research data on an equal footing. Until now, however, this was not only problematic from a regulatory point of view; there was also a lack of technical infrastructure. Processing and sharing large amounts of data was simply not possible. The ImmunoHub overcomes these challenges: on the one hand, the platform provides a decentralized infrastructure that allows high scalability and performance with regard to the amount of data generated. This allows researchers to work flexibly and without interruption. At the same time, this infrastructure is essential to ensure that the AI method required for the evaluation runs smoothly. This infrastructure is called "swarm learning," a new AI method developed by the team led by Prof. Joachim Schultze of the German Center for Neurodegenerative Diseases (DZNE) in Bonn together with Hewlett Packard Enterprise (HPE) and recently published in the journal Nature. What makes this federated learning-technology special is that only the results derived from the data are shared with research partners, and are securely encrypted via blockchain. The actual data remain in the respective facilities. This further reduces the transfer of information, which in turn increases performance.
The shared results are then made available to all stakeholders for further research. These results combine to train the swarm learning model in multiple rounds of learning, resulting in progressively higher quality research results. "During the development of ImmunoHub, we consulted extensively with Prof. Schultze's working group and HPE to ensure that the platform met all the requirements for operational use: it had to run stably and securely for data analysis, meet the technical and regulatory requirements for processing, storing and sharing data, and also digitally map and optimally support the entire process from collaboration to publication of research results," Dr. Henning Dickten sums up. "These features make the ImmunoHub platform one of a kind in the world. It is the basis for effective collaboration between researchers on an international level and can be used beyond the project for further research: on COVID-19 as well as autoimmune diseases and numerous general clinical studies."
Versatile platform framework for research
The platform technology, developed by Comma Soft, on which the ImmunoHub is based is already being used in numerous other research areas. "In single-cell genomics, for example, researchers use the FASTGenomics collaboration platform that is based on it. This enables data management and reproducible analytics as used in the Human Cell Atlas research project to generate genetic maps of all human cells," explains Ralf Karle, Lead Architect of Platform Technology and Principal Specialist Cloud Development at Comma Soft, and adds: "In the field of environmental sciences, the technology is also applied in the form of the FastResearch platform, one of the uses of which is to analyze the distribution of microplastics and publish corresponding research results."
Are you about to embark on your next research project and are looking for ways to securely and efficiently analyze, share and publish results? Feel free to share your challenges with Dr. Henning Dickten and his colleagues and discuss the possible applications of the platform framework for your research case. You can get in touch with them here.