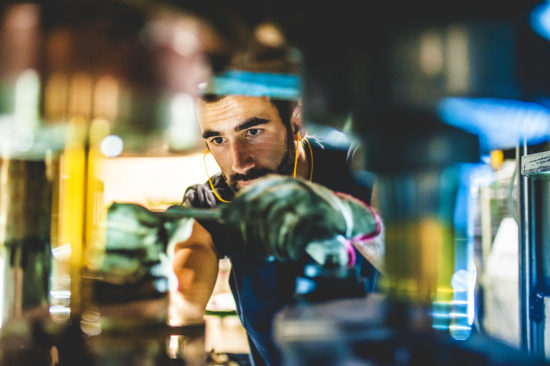 Growing challenges in quality assurance
Perfect product quality is a trademark of German medium-sized businesses. This is often associated with considerable effort in quality assurance and high costs for production rejects. At the same time, the challenges facing analytics are constantly increasing: innovative products at the limits of what is technically feasible, a high number of variants, small batch sizes and ever shorter product life cycles. The classic manual "analysis of the defective individual part" by experienced engineers often reaches its limits when acute problems have to be solved quickly, or when the causes lie in a combination of effects. The human expert can sometimes discover a fault in the process "at first glance". But when defective parts pile up on the lab bench and time pressure builds up, a complementary approach is needed.
Combining data and AI in a unified approach
A holistic view of data combined with the right AI can quickly deliver the right ideas. A consistent flow of production data representing as many factors that influence quality as possible are needed to form a basis for such AI assistance systems. Modern Manufacturing Execution Systems (MES), supplemented by sensor technology (IoT) and ERP data, can usually achieve this. The reward for the effort involved is not only improved diagnostic capabilities, but also higher data quality overall through intensive use. Above all, however, such solution projects are also catalysts for completely new collaboration models in which experts find new solutions based on data that transcends processes and departments. Whether in discrete mass production or in the process industry, data-driven quality assurance with AI support can therefore make an important contribution to shorter start-up phases for new products and to diagnosing acute error patterns more quickly, which reduces quality costs in the long term and increases the contribution margin.
The resulting advantages are:
Greater transparency in production
Shorter cycle times in quality assurance
Increased diagnostic capability and more collaboration throughout the production process
Higher data quality through intensive use
Faster processes and less waste in the long run