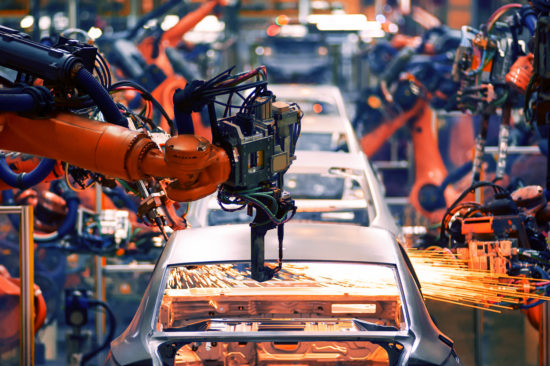 Production – Industry and medium-sized businesses
Planning as a bottleneck in production
Products are becoming increasingly individual, not only in the automotive industry. However, with the variety of variants, the complexity of the processes along the value chain also increases.  The planning itself becomes a real bottleneck when there is a large number of orders and products. Whether for vehicles, kitchens or in the food industry: delivery dates, productivity and limited production and storage capacities must always be considered at the same time. There is often a lack of transparency regarding sales and the raw materials required. Short-term disturbances and failures can lead to considerable delays and costs in the process.
Adaptive planning thanks to data and AI support
When complex processes have to be mastered under high pressure, well-rehearsed procedures on call, excessive Excel use and a plethora of paperwork are apparently pragmatic.  But they are error-prone, not scalable and not transparent at all. This is precisely where we come in with well thought-out digitization solutions and AI-supported assistance systems. They create more transparency in the planning processes and thus help to use resources optimally. Data-driven sales forecasts stabilize the procurement processes. AI algorithms continuously and quickly calculate proposals for new procurement and production planning. Optimal production sequences prevent unnecessary changeover times without sacrificing delivery reliability. Even short-term disturbances in the process are reacted to with lightning speed and flexibility through direct data connection. This results in adaptive planning that thinks along with you and relieves your colleagues.
The resulting advantages are:
Increased productivity
Better adherence to delivery dates
Lower storage requirements
Fewer covering purchases
Less overproduction
More transparent processes
More stable processes overall
More effective employees in planning and production