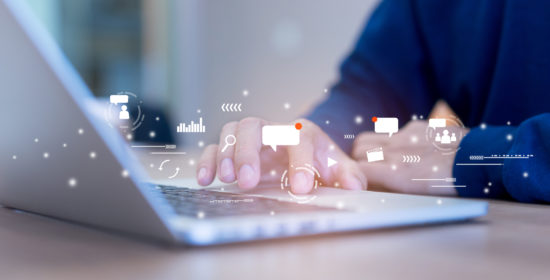 From pure Office use to business process automation.
The introduction of Microsoft 365 can lead to increased productivity and a better connected company. Communication channels are more direct, faster and more transparent. Nevertheless, there are still countless processes and manual, repetitive activities that keep employees from value-creating work. This is particularly true if companies only focus on the obvious end-user functions such as Office and Teams. The integrated automation of processes that goes beyond this provides significant relief and allows employees to focus on the important tasks.
Fully exploit the efficiency potential of Microsoft 365
We start by walking our customer through a joint workshop to ensure that all employees involved are on the same level of knowledge and can contribute their input from their different perspectives and experiences. In the "Incubation Workshop: Process Automation with Microsoft 365", which can also be conducted remotely, we demonstrate the possibilities for digitizing and automating processes. Based on this, we work together to identify digitization and automation use cases from our customers' business environment. This allows new prototypes to be built pragmatically and quickly, helping to avoid unnecessary manual work. Users can test the functions in everyday work based on the prototypes and iteratively improve them through feedback. Nothing stands in the way of prompt productive use. This approach also creates significantly improved user acceptance and usability.