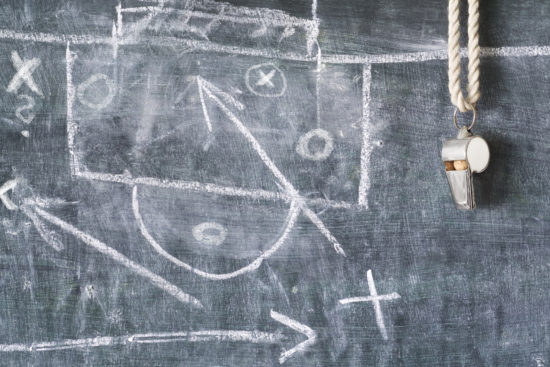 Challenge: When it comes to data, the perspective of the business strategy is often missing
From a historical perspective, the insurance industry has always operated a data-driven business model. What is often missing is a holistic view of using data as an asset and actively using it to achieve strategic business goals. Individual activities in the fields of analytics, data science and artificial intelligence (AI) have already shown promising success. Examples include
the use of AI for process optimization in input management,
increasing the dark processing rate in the claims area by machine learning,
as well as increasing the length of stay of existing customers.
Unfortunately, however, the efforts often remain selective and local, and a holistic view of the value added by data from the perspective of business strategy is missing.
Business in view: Analytics & AI as a program?
The strategic goals in the industry are diverse. These range from cross-cutting issues such as a focus on higher customer satisfaction or greater premium stability, through savings targets in operations, to line-specific goals such as increasing the reinvestment rate in life insurance. In order to invest here as value-creating as possible, it is important to identify use cases for Analytics & AI from the perspective of these strategic goals and to consolidate them in a program that is aligned with the business strategy. Individual activities do not contribute to synergies and also generate multiple efforts in the implementation and later operation of the solution.
The solution: Development of strategic analytics & AI roadmap
An appropriate program, such as a strategic analytics and AI roadmap, directly supports the business objectives. The starting point for this is an ideation process for finding ideas for possible use cases, including an initial evaluation together with specialist departments. This is followed by detailed work: (often dozens to hundreds of) ideas for use cases are grouped according to their value contribution to specific strategic goals and consolidated into a strategic roadmap.
The target picture: operationalization plan and implementation requirements
An operationalization plan defines which use cases are implemented at what time. Important prerequisites for a successful implementation must also be clarified and, if necessary, created: what IT infrastructure is necessary? How developed is the company's competence  to successfully lead such complex innovation projects from the idea to operationalization? Are required skills, especially in analytics & AI, available or do they need to be developed? Start your strategic AI journey with us now – contact us!