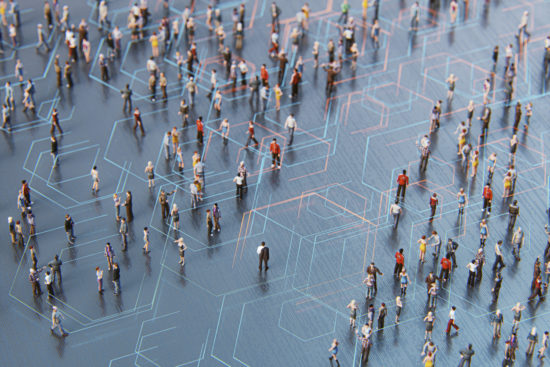 Introduction of Microsoft 365 solutions for digital business processes and modern workplaces.
Whether it is for banks, insurance companies or manufacturing companies, global networking and rapidly advances in technological developments have changed the world of work dramatically. Not only is the complexity of tasks increasing, but also the speed at which they have to be completed. In such an environment, it is important that processes are highly efficient and that important decisions can be made quickly. Too many and inefficient meetings, large degrees of coordination as well as complicated and manual processes stand in the way. In manufacturing companies in particular, administrative processes and finding ways of dovetailing administration with production often pose major challenges.
It must therefore be possible to carry out modern processes in a more seamless and integrated manner. In this context, a modern, digital workplace must enable fast and efficient communication, ensure the availability of relevant information at short notice at all times, and at the same time free employees from unproductive manual tasks.
Unlocking the potential of the digital workplace for corporate business processes
An efficient digital workplace must comprise a successful symbiosis of people, technology and business. Our goal is to understand our customers' business processes and provide them with the optimal support through the targeted use of technology. Based on an analysis of the business processes, we focus both on optimizations that can be implemented in the short term and have a rapid impact and on strategic digitization measures. By uniting heterogeneous tool worlds and introducing cloud or hybrid cloud architectures, the digital workplace can be the first step towards far-reaching digitization and therefore to developing the company digitally.
With our in-depth Microsoft experience, we use the Microsoft 365 product range as a basic building block from which we design and implement the appropriate solutions. In doing so, we focus on the one hand on optimizing collaboration by introducing solutions such as Office 365 or Microsoft Teams, and on the other we also tap into the possibilities of digitalization and automation of business processes by implementing solutions such as PowerAutomate, PowerApps and PowerBI. In doing so, we also bring our many years of experience and solution expertise in the field of artificial intelligence to the table and, if necessary, extend the standard capabilities of Microsoft 365 with tailor-made individual solutions in collaboration with our Comma Soft Data Scientists and software developers.
The resulting benefits are:
Higher productivity through:

More efficient communication
Automation of repetitive tasks

Faster and more informed decisions
Greater appeal as an employer due to increased flexibility in daily work routines
Fast rollout and simplified management thanks to cloud architecture
One point of access to communication for all users