Your career at Comma Soft
Good ideas need freedom. We provide that.
Real innovation is created away from the beaten path. Projects are fun when you can break new ground and have the freedom to help shape the issues. We believe in a model consisting of a significant amount of responsibility paired with few restrictions.
Small enough for a family atmosphere – big enough for diversity and interaction
An astrophysicist, a biologist and a philosopher walk into an office. Not a joke, but everyday life at Comma Soft. Each individual brings their strengths and personality into play together with their education and talent, inspiration, ideas and ambition. That is why Comma Soft is so colorful.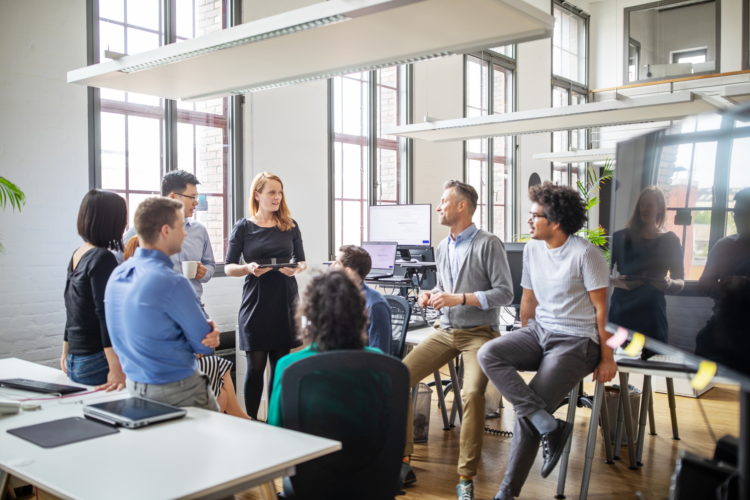 Your chance to grow
Expand your professional and personal skills with the help of our personnel development strategy and countless offers of individual training and learn what you've always wanted to know. Our employees are characterized by a lifelong desire for learning. That is why we invest hundreds of thousands of euros every year in further training and practice-oriented new topics and projects to satisfy your thirst for knowledge. We offer a breeding ground for individual development from both a training and career perspective.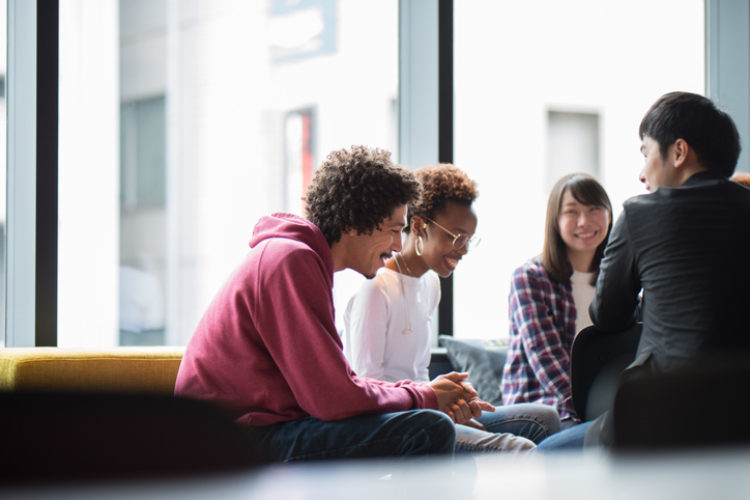 Wide-ranging career perspectives
We can provide individual and systematic feedback focusing on developing professional and personal strengths. We also offer two fixed development meetings per year with a manager to define development measures that promote your skills and competencies. These are then implemented both "on-the-job", in everyday work and through training, and through further education. Intensive supervision by the manager or within the framework of mentoring or coaching programs is a matter of course for us.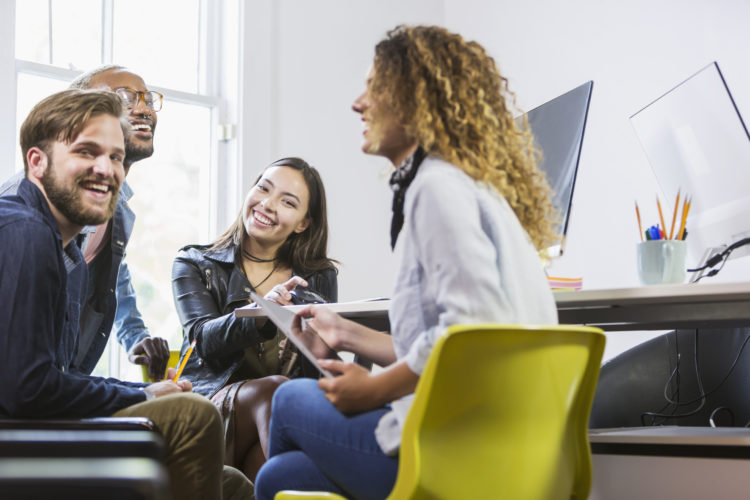 Work-Life-Balance
Life as a consultant is sometimes stressful. Far away from home, it is not uncommon to work on projects late into the night. We are aware of that. This is why we offer flexible working hours, giving you the option of combining private and professional life in a way that suits you. You can moreover alter your choice of workplace to suit your requirements at any time.
Our benefits
Home office
Whether it's in your workplace, at the customer's, in your home office or your favorite café, you decide where you want to work based on a situation's requirements.
Flexible working hours
To make it easier for you to balance your professional and private life, we offer a great deal of flexibility in planning your own working hours.
Modern workplaces
Adjustable office desks and chairs, the latest (video) conference technologies, surface hubs as well as bright office rooms (for 2-3 people) make your work life a breeze.
Tailored career planning
Our individual development strategy advances your personal and professional development with continuous individual training.
Overtime
At Comma Soft, overtime can (within certain limits) be flexibly built up and reduced or paid out.
Onboarding
Our onboarding program will help you to find your bearings in our company quickly and get started in your new role.
Latest equipment
Whether it's a notebook, workstation, cell phone or headset, we can provide you with the ideal modern hardware equipment to meet your needs.
Mentoring and coaching
A mentor or coach will be assigned to you as soon as you join the company, who will always support and advise you with any matters that may arise.
Company smartphone
All employees who come into contact with customers receive a modern company cell phone, which they may also use privately.
Company bike
Bicycle enthusiasts can lease modern bikes from our partner at an affordable price. Showers, secure parking and e-charging stations are available on the premises.
Company events
We value the opportunity to work together, but celebrating with colleagues and families is important to us too. We therefore hold summer and Christmas parties every year, as well as large company anniversaries from time to time.
Recruiting bonus
If we are able to celebrate the addition of a new recruit thanks to your excellent recommendation, you will receive an attractive special payment as a bonus.
Car pool
Our pool vehicles are available for all employees for business trips.
Free drinks
You can get water, coffee and tea at any time and free of charge in our cafeteria.