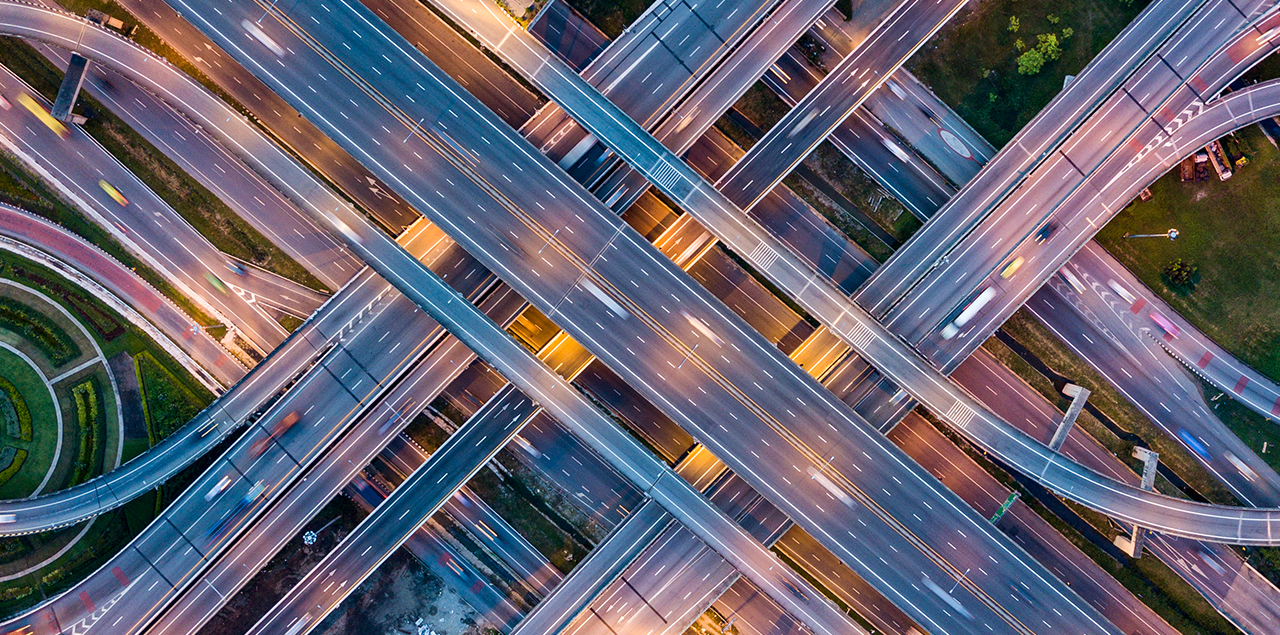 The 5 Guiding Principles of a Data-Driven Company
Companies that design their business processes to be data-driven can identify trends and customer needs at an early stage, enabling them to act even more flexibly and quickly on the market and, in the long term, safeguard their competitive edge. Companies that are already data-driven adhere to the following five guiding principles.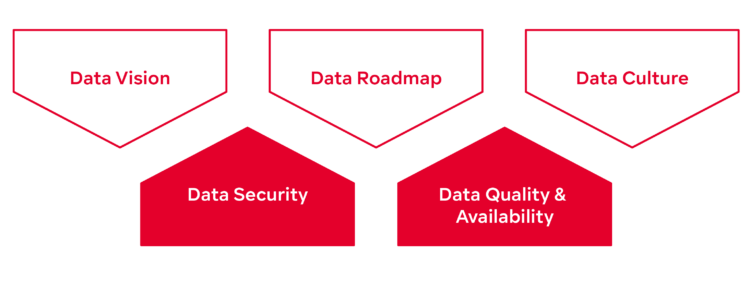 1. Data vision: define the target image
Confucius once wrote: "Without a goal, every path is wrong". A good data strategy therefore starts with a consistent overall vision for the whole company. It is oriented towards the overarching strategic corporate goals and shows how the use of data, analytics and AI are intended to have an impact at the business model level. The data vision provides an answer to the question: "What does it mean in practical terms as we evolve into a data-driven organisation?" A coherent big picture of what is to be achieved in the next five to ten years provides guidance for further action and the successes that can be expected.
2. Data roadmap: making complexity manageable
A data roadmap breaks down the complexity of the vision into individual fields of action and thereby puts a data strategy into operational effect. More specifically, the data roadmap starts at the individual value chain and identifies, for example, potential for improvement in the current process landscape, new forms of digital customer interaction or new products and services. One example of this is new ad hoc insurance products that are taken out with immediate effect for a short period of time, for example to cover individual risks such as the transportation of high-value photography equipment. When drawing up a data roadmap, we recommend adopting the concept of "digital ambidexterity": in addition to streamlining existing processes, which is important in the short and medium term, the focus is on the future opportunities offered by new products and services.
3. Data culture: engaging employees
Implementing a data strategy is a comprehensive transformation project and therefore affects the whole organisation. The transition to a data-driven organisation is easier when employees are enthusiastic about the new technologies surrounding the data strategy. Specific measures to involve employees right from the start can look very different depending on the company. These range from training measures for individual focus groups, for example in the form of a "data guide", to the establishment of a "data community" in which experts can network across departments. In any case, the foundation is a data culture strategy that is aligned with the organizational structure.
4. Data security: protecting assets
Valuable data and the insights gained from it are highly sought after. This makes it all the more important to protect these assets from theft and manipulation. Data-driven companies therefore attach great importance to the issue of IT security and create an infrastructure with which they can safeguard their data against unwanted access and manipulation. This can be done through a zero-trust architecture, for example, with security measures built into the core of the company.
5. Data quality & availability: creating the foundations
Even the best data strategy will come to nothing without a proper data basis. The quantity of data is not the only decisive factor – depending on the context, a company can obtain additional data from external providers, for example. The quality of the data is more important: are they up to date? Are they relevant for the business processes? Companies that realise this – using AI-based technologies, for example – and keep their database permanently "clean" thereby create the basis for all future measures on the path to becoming a data-driven company.
An integrated approach to data-driven business
Taking all the guiding principles into account, deriving appropriate measures, implementing and fine-tuning them: all of this requires a structured approach that considers all of the areas and steps involved in an integrated way and in combination with each other. A neutral external perspective often brings about a change of viewpoint and brings to light new, pragmatic solutions. If you are looking for a sparring partner on your journey to becoming a data-driven company, we would be happy to support you. You can contact us here.