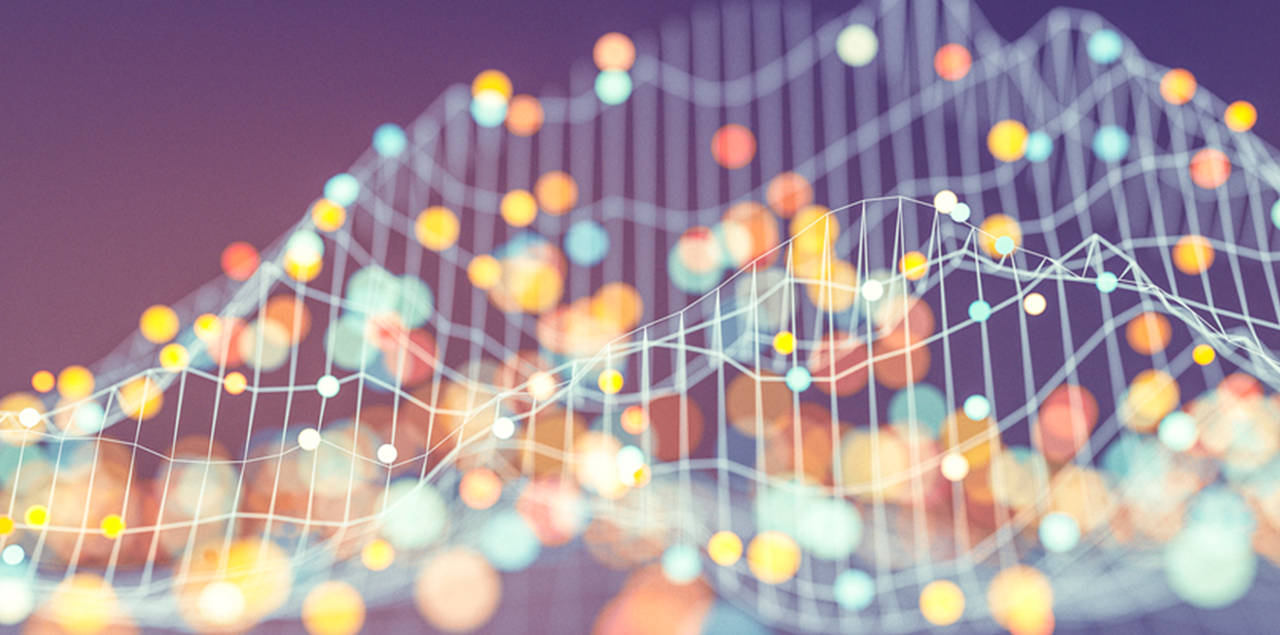 Expert Talk: "Digitization is a trialogue of business, IT and data strategy"
Many companies are concerned about their business and digitization strategy and ask themselves how they should go about addressing the issue. At Comma Soft, Dr. Markus Knappitsch, Executive Manager Consulting, supports his clients by adding a data strategy and harmonizing all three areas. In this interview, he explains the key factors and how the transition from concept to operational use can be achieved.
Markus, what do you believe is behind the buzzword "data strategy"? Why is it important for companies?
At Comma Soft, for some time now we have been observing a change in the expectations of end consumers towards companies on the market. The desire for good service, a high level of availability and meeting individual customer needs brings with it a need for many companies to transform into a "data-driven company". The idea behind this is to be able to understand and look after one's own customers in a holistic manner both now and in the future: in other words, to have a 360° view of the customer. A data strategy provides the guiding principles for such a transformation and should be closely intertwined with business and IT strategies.
This is a logical approach for large corporations with a lot of data. What is the situation for medium-sized companies? Is having a data strategy even worthwhile for them?
The pressure to innovate comes from consumers, and therefore affects almost every company. What do I know about the needs of my customers? How can I best position my products and services? Whoever occupies customer interfaces wins the competition. Medium-sized companies in particular must position themselves here in order to remain competitive. My colleagues and I cover a broad spectrum, from small and medium-sized enterprises in the manufacturing sector to key players in the healthcare system and international insurers. Regardless of their size, all of these companies have a well-developed data strategy that makes them successful.
Only a data-driven company can understand and serve its customers in an integrated way.
How do you approach the subject of data strategies when you start working with a company as a consultant?
Implementing a data strategy is a transformative project that affects the whole company. In my view, this can only be achieved through a trialogue between business, IT and data perspectives. The data strategy provides new perspectives and impetus for optimisation in order to achieve strategic business goals. This is why the issue should also be promoted by the senior management. IT plays an important role as a technological enabler, without which nothing would work today. All three areas must go hand in hand and be oriented towards a unified strategy. It is also important to involve all the relevant employees and inspire them about the new possibilities. If this is not successful, data projects often fail due to high levels of resistance from within the company, which can be traced back to fears and reservations regarding new technologies. Participation strengthens commitment and encourages people to make their own suggestions for improvement. We at Comma Soft value an integrated view of strategy, technology and people. To ensure that every aspect is perfectly covered by experts, we always take an interdisciplinary approach to staffing projects of this kind. The knowledge of our analytics, AI, IT, and business specialists is combined with our clients' in-depth, company-specific expertise. This approach has proven very successful in practice.
How can such an integrated data strategy be translated into practice in a company?
The heart of a data strategy is the data roadmap. This is where specific fields of action are derived, which are oriented towards the value chain of the respective company. The key question here is: At what points does data contribute to value creation in the company and to the achievement of business strategy goals? This can be aspects of marketing and sales, such as streamlining lead management, improving business processes for faster processing of customer concerns or automatic sorting of incoming written material in input management. If data can be used in a targeted manner, a company can increase the quality of its services, for example, and thus clearly set itself apart from its competitors.
Can you give us a few examples of where and how you have already implemented a data strategy and how it is being put into practice?
I personally support several insurers with implementing a data strategy. The focus is always on people and consequently also on the company's data culture. We need to involve senior management and all the relevant staff, not just a few data-savvy focus groups such as data scientists, actuaries or BI experts. Data quality also begins with the input screens of claims handlers. By also involving stakeholders such as corporate communications and reporting frequently on the projects, we reach out to every department in organizations and bring the subject of data strategy to life in day-to-day work.