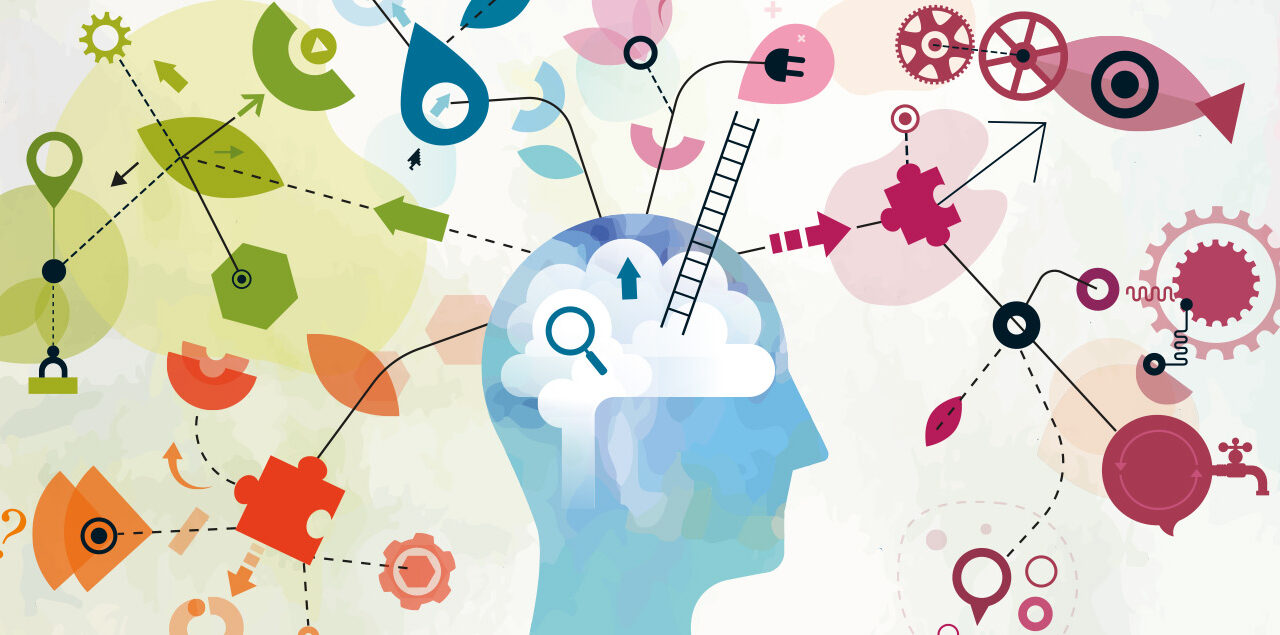 Our Top 3 research projects in 2022 – from AI assistance systems to single-cell genomics
Comma Soft has always maintained a research-oriented philosophy and invests up to 30% of its turnover into research projects. Here we will take a look back at the most interesting projects from the past year. A particular highlight of 2022 was the completion of our largest research project to date in the field of life sciences.
Comma Soft employs scientists from a wide range of disciplines who are accustomed to questioning conventional wisdom and pursuing innovative approaches. For this reason alone, our day-to-day work in consulting is characterized by our close proximity to research and curiosity. We also work on very specific research projects in which we find solutions to complex problems in conjunction with our academic partners. Here we present our three highlight projects from 2022:
discovAIR & SYSCID: improved chances of recovery thanks to new therapeutic approaches
The life sciences projects called "discovAIR: discovering the Cellular Landscape of the Airways and Lung Tissue" and "SYSCID: Systems Medicine Approach for Predictions in Chronic Inflammatory Diseases" are in the field of single cell genomics. The two projects aim to develop new therapeutic approaches for lung diseases (discovAIR) and chronic inflammatory diseases (SYSCID), respectively, which are among the leading causes of death worldwide. To do this, we worked with our academic partners to analyze the genetic properties of medically harvested lung cells and examine how they change in the presence of disease (asthma, COPD, COVID-19). The project was part of the global Human Cell Atlas project, the long-term aim of which is to map all the cells of the human body.
One of the most exciting outcomes for us was the development of the Human Lung Cell Atlas, or HLCA (Sikkema et al., An integrated cell atlas of the human lung in health and disease, 2022). The HLCA compiles the properties of 2.2 million cells in an interactive atlas that organizes the cells according to their genomic properties, thereby revealing in some instances completely new cell types. Its unique feature is that scientists can project their own data into the atlas using a tool on the FASTGenomics platform developed by Comma Soft and thus find out, for example, whether there are any pathological changes in their cell samples.
Comma Soft acted as data manager in both projects and also provided the collaboration platform for the project's internal gene analysis, on which, for example, the Human Lung Cell Atlas was published. We also supported the development of the discovAIR portal in the Single Cell Expression Atlas, on which the collected results are made available to the public.
Speaker: the smart and legally compliant voice assistance platform
The Speaker project aims to develop a German voice assistance platform that meets European data protection requirements. An ecosystem for B2B applications is currently being built for this purpose, which will integrate startups, research institutes and large corporations.
While our research partners, the Fraunhofer Institute for Intelligent Analysis and Information Systems (IAIS) and the Fraunhofer Institute for Integrated Circuits (IIS), are developing the platform and providing their own voice assistance systems to train the algorithms, we at Comma Soft are working on the development of a voice-controlled app in the healthcare sector. This can, for example, help patients record their own health-related data, such as health markers and medication, using voice recordings. The data are then structured using AI so that abnormalities can be identified more quickly and treatment can be adjusted accordingly. The technology is also already being used productively by some associations for customer communication: it enables patients seeking appointments with specialists to be referred more quickly and to receive treatment in their local area. The ongoing development of the app is drawing on the expertise of our Comma Soft colleagues in the field of speech recognition and natural language processing.
Meso-Assistant: improved quality and sustainability in injection molding production
The Meso-Assistant project is about how processes in plastic injection molding production can be enhanced using AI methods. Injection molding is a widely used industrial process that can produce complex shapes at low cost. However, the process often encounters manufacturing problems that lead to increased reject rates. These problems can often only be detected and corrected by experienced operators. In practice, however, these people are often unavailable due to the shortage of skilled workers.
In the Meso-Assistant project, we reduce this waste through the use of smart parameters that utilize real-time machine data. Our colleague Dr. Lars Flöer, who heads the project, also mentions an "interface between the AI world and production." The Meso-Assistant calculates the optimal process parameters in real time by combining machine and quality data and autonomously detects anomalies in the manufacturing process. These are communicated clearly to the machine operators so that they can make adjustments to the production process and material composition at an early stage and avoid defective outputs. This is not only of interest for cost reasons, but also with a view to sustainability and the circular economy.
More about our innovation and research projects:
· Spotlight
Solution for data protection found: COVID-19 research with decentralized AI platform
Collaboration between researchers is essential for gaining deeper insights into the diagnosis and treatment of COVID-19 infections. However, the exchange of clinical data is severely […]
· Spotlight
Personalized medicine: digital twins revolutionize healthcare
Faster drug approval, personalized treatment, improved prevention: there is enormous potential for research and healthcare in digital twins. Dr. Henning Dickten, Head of Consulting Pharma […]
Looking forward: our research projects in 2023
In 2023, we will again be exploring some exciting research topics. The Speaker project is expected to be completed in April, but we will continue to develop the field of Natural Language Processing beyond that date. We also have other AI topics in our sights – particularly with regard to the circular economy in the production segment. We will keep you posted with the latest news!
For us, research projects are important steps on the path to commercial innovations. We also bring experience in applying for funding through our wide range of projects on national and international levels. If you have interesting research projects or innovative ideas that could be eligible for funding, please feel free to contact our research expert Dr. Michael von Papen. You can reach him here.