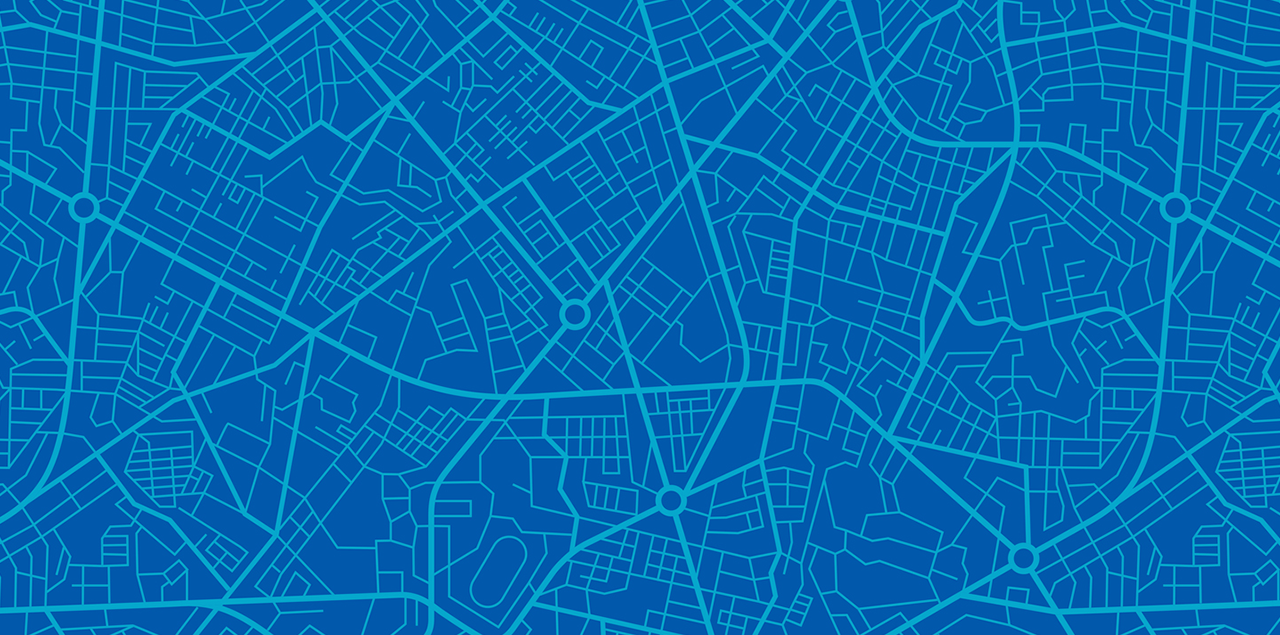 Develop digitisation strategies in analogy to taxi driving: The destination comes before the route
More and more companies have a digitization strategy and are fine-tuning them, but often only for sub-areas. This is contrasted by a holistic, strategic approach that harmonizes corporate and digitization strategy and that includes customers and employees as people. Our COO Benjamin Schulte explains why companies are better off in the long term with this holistic strategy.
Nowadays, working without digitization is no longer possible. Most companies now agree on this, as a recent bitkom survey reveals. The results show that 84% say they have a digitization strategy in place – a significant increase compared to the pre-pandemic period, when the figure was 10 % lower. However, if we take a closer look at bitkom's findings, half of the companies are concentrating their strategy on individual sections of the company such as sales, customer service, logistics or production. Only one in three companies pursues a holistic, company-wide strategy. From my personal experience, the close integration of all divisions as well as IT, data and corporate strategy is also a point at which companies seek support time and again. They are finding that digitization measures are bringing short-term success in individual segments – which is desirable, of course – but are not meshing in the long term and are therefore not having a lasting impact. In my view, it is time to remind ourselves why a holistic strategy makes sense and what makes it stand out.
Thinking comprehensively: The strategic vision comes before the plan
When I get into a cab, ideally, I will give the driver a specific address. Or perhaps I'm a stranger in a city and all I know is that I'm hungry and want to go to a restaurant. The driver will ask me about my preferences – Asian, Italian, vegetarian? – and also about my desired budget. With their knowledge of human nature, they may even be able to judge whether I would prefer a quiet time or something lively and edgy. Only once this has been settled do we set off. Only then does the driver decide on the route to the destination and make adjustments for traffic conditions, road works, etc. This simple example shows what strategy development can look like. Where do I stand right now, how do others perceive me and what do I (not) want to achieve? That is the essence of any strategy. In terms of companies, this means looking at how your own business is currently performing, what competitors are doing, and how customers are reacting. This is then followed by asking how all of this is supposed to look in the future. It is the big vision, the overall objective, that is developed first. Only then comes the planning phase, in which the individual stages are determined. Digitization, the use of data, the application of artificial intelligence and machine learning are the measures that help a company to achieve its goal of becoming sustainably competitive through a data-driven approach.
Keeping it rethinkable: Strategies are not set in stone
In day-to-day operations, strategic considerations quickly get overlooked. Who has time for that between customer support, negotiations with suppliers, production planning and documentation obligations? However, it is worthwhile to pause and reflect on the company itself by performing a strategy check. Preferably on a regular basis at a set interval. Where do we stand, how have we developed since the last assessment, where do we want to go next? This also calls for flexibility. The idea that you can define a strategy once, make a plan and then work through all the points chronologically unfortunately only works in theory. In reality, we are always dealing with changing market conditions and new economic and political circumstances. A company must be able to react flexibly to this and adapt its planning, and if necessary its entire strategy, in an agile manner. We remember the taxi: if a road is unexpectedly closed, the driver chooses an alternative route that leads to the destination. In terms of digitalisation, this means keeping an eye on new technologies, developing new business models, but also being able to say no and not following every trend if it does not contribute to the company's goals.
Making it real: The focus is on people
Whether it's a corporate or digitization strategy, in many workshops you might get the impression that all strategic considerations are aimed at optimizing an abstract entity. Processes and technologies are brought up, and so are KPIs and organizational charts. However, the organization is made up of people. Any strategy, no matter how sophisticated, is doomed to fail if it does not engage employees, if it does not take their personalities, skills and talents into account. They, too, need to be involved in strategic considerations and planning – ideally helping to shape them. This is because the ideas of a multitude enrich each other, form the basis of critical reflection and create an awareness of the objectives of the company as a whole.
All of this is complicated, no question about it. With digital support and a good database, however, it is easier to make forecasts and simulate various future scenarios. How can the company develop if it makes maximum use of the skills of its employees, recognizes customer needs at an early stage and aligns them with the company's goals? This is where the process comes full circle: digitization, AI and data assist in strategy development and, at the same time, are measures for implementing it. And why bother with all this? Who does it benefit? For people who work with new technologies in the company every day, people who use the company's products and services and whose lives are made easier and more pleasant as a result. This thought can be a good corrective in all strategic considerations.
As COO of Comma Soft, Benjamin Schulte is responsible for corporate strategy, its implementation and numerous customer projects, as well as everything to do with human resources, from recruiting to personnel development. If you would like to discuss your digitization strategies with him, please feel free to get in touch at: +49 228 9770-159 or via our contact form.