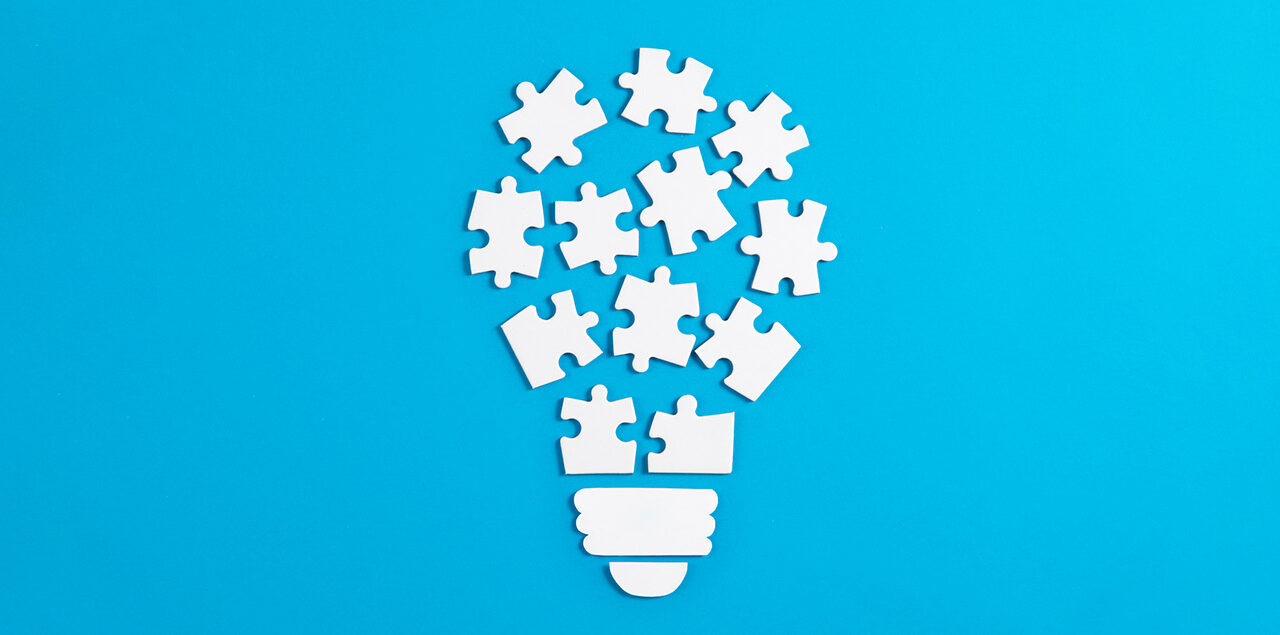 Cross-industry innovation: how external industry knowledge gives companies wings
New business models, new approaches to product development or process optimization: these are things that many companies strive for. Looking beyond the horizon can provide a source of inspiration. What makes companies in other sectors and of other sizes successful and how can their approach be transferred to your own company? Here we will explain how knowledge from other sectors can be used to boost the success of one's own business.
Who today still knows how Henry Ford came up with the idea for assembly line production in automobile manufacturing at the beginning of the 20th century? He was, in fact, inspired by the food industry, from which he adapted the concept of continuous assembly line production. It was a stroke of genius that continues to define production processes around the world to this day. It also counts as a prime example of cross-industry innovation. When companies tap into the knowledge and technologies of other sectors, they can optimize business processes, establish new products and services, and open up new business models and markets. Here we will use three examples to illustrate how we at Comma Soft support customers with our cross-industry knowledge from a wide range of projects.
Life Sciences ↔ Production:
secure AI optimization with swarm intelligence
In clinical research, protecting confidential data is a top priority from a regulatory and ethical viewpoint. At the same time, those involved in research projects and clinical trials need to share their findings with other sites in order for there to be a sufficiently large database for evidence-based studies. The data may not be shared because of compliance regulations and are often so large that hard disks would have to be shipped in the mail. Swarm learning can be used to solve this problem. The special feature of this federated learning technology is that only the trained AI models, and thus the insights gained from them, are shared with research partners – contractually and technically securely via blockchain – rather than the collected data directly. This reduces the transfer of information and inherently protects personal data "by design" – in other words, through its technical structure.
We were also able to apply the solution we developed for a research institution to one of our customers in the manufacturing industry. In this case it is important to protect production secrets. At the same time, manufacturing companies often do not have a sufficiently large and wide-ranging quantity of data at their disposal in order to train AI models themselves to intelligently control planning & procurement processes, for example. Just as trained AI models are shared in the life sciences, this can be implemented in industry using federated learning. The partner companies "feed" the models with their own production data and only the resulting improved model is exchanged with other companies. The data and trade secrets themselves remain securely within the company.
Insurance ↔ Automotive:
claim and compliance processes with NLP
Natural speech recognition is already widespread in everyday life, where voice assistants are used to control music and lights or make phone calls. Why not use this in a corporate context as well? In insurance, natural language processing (NLP) lends itself to input management and business transaction routing. Claims reports submitted through mail, by email, customer portal or app are read out automatically. Depending on which keywords are recognized, such as policyholder number, names, locations and terms such as "accident", "house", etc., the messages can be assigned to the correct processes and clerks or even processed completely automatically (dark processing). This saves time and costs for the insurance companies and the policyholders get the information they need more quickly.
The same technology that we bring to bear for insurance customers can also be used for automotive customers. This industry is governed by strict regulatory requirements for the inspection of production parts and the production process. However, they differ from country to country, which means a lot of manual checking is required, especially for companies operating internationally. With NLP technology, which is also used in insurance, regulations can be automatically recorded and technical details extracted and assigned to the appropriate production processes and quality controls. This not only reduces the workload, but also significantly lowers the error rate.
Corporation ↔ SME:
scalable innovation meets end-to-end strategy
The corporate environment is particularly conducive to the early adoption of new technological processes. Examples include security solutions based on zero trust or decentralized identity. Corporations often have the resources and R&D budgets to test these cases as pilot projects, optimize them, and then roll them out across the corporation. In our role as a consultancy, we help SMEs to scale and implement these tried and tested solutions.
With SMEs, we also usually proceed from a holistic strategy to a coordinated data and IT strategy, on the basis of which specific use cases are then implemented. Our consultants in turn utilize their knowledge of such integrated approaches in the corporate environment, where the various elements interlock in a more complex way.
The bottom line: you don't always have to reinvent the wheel
Instead of starting from scratch, companies can leverage best practices. This allows them to avoid test phases and errors for which successful solutions already exist. But what is the best way to exchange information with other industries? This is where our consultants help by sharing their knowledge from projects across industries, thus broadening the spectrum of possible approaches and solutions.
If you are interested in discussing the possibilities of cross-industry innovation in more detail and learning about solutions from other industries, please feel free to contact Dr. Henning Dickten and his colleagues.