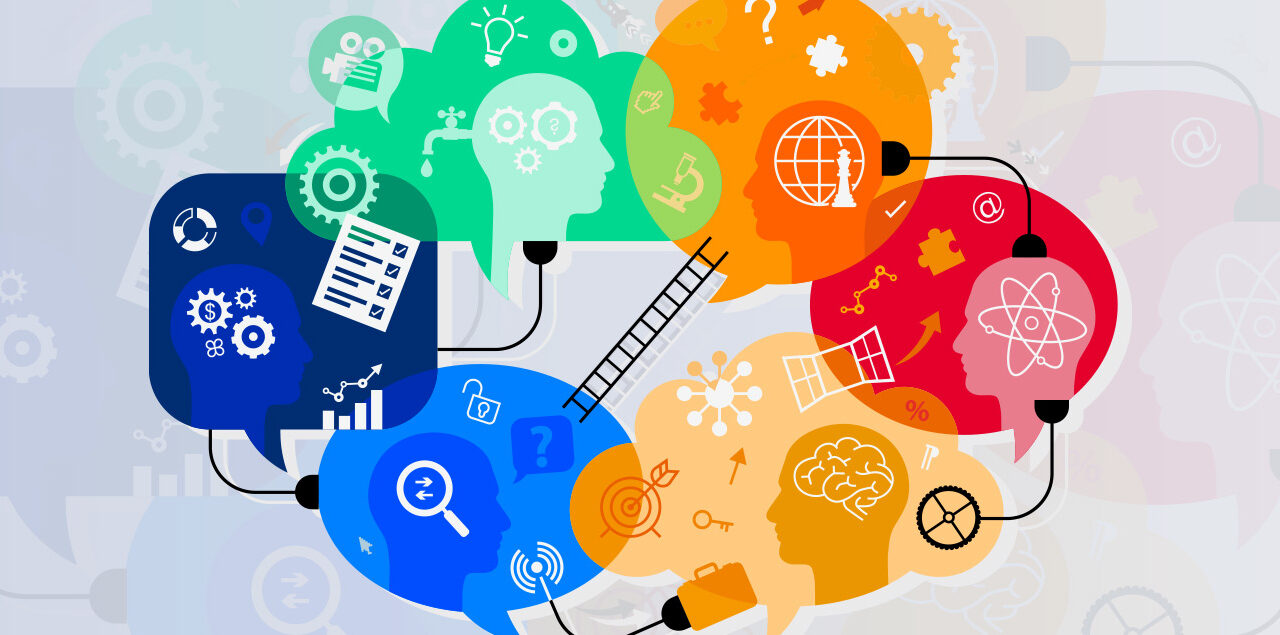 NextGen, NextKnowledge: how AI transfers experiential knowledge
"Knowledge is power," wrote the English philosopher Francis Bacon back in 1597. It is an asset for companies that can determine whether they remain in business or not. This becomes painfully apparent when employees drop out or leave the company and take their knowledge and experience away with them. Shortages of skilled workers and demographic change further exacerbate the risk, as it is becoming increasingly difficult to find replacements. What can companies do to ensure that valuable knowledge is retained in processes irrespective of specific individuals and that it can continue to be used in the long term?
An employee examines the contents of a tank: the mixture is runny. Too runny. It's because of the weather. Only 7.30am and already nearly 30°C. This is what it has been like for the whole first week of August. The conditions are almost tropical. Otto K. presses one of the shiny buttons in the control cabinet of the injection molding machine and enters new numbers into the display on the boiler. The 61-year-old has experienced such high summer temperatures before. He has witnessed all kinds of weather during his 35 years in production. As a plastics production foreman, he knows how the weather affects the material and what he has to do. Sometimes more moisture must be added, sometimes the speed of the revolving screw must be decreased, or a slight adjustment to the granule composition is the key. Otto's boss values this experience and worries about the day when Otto will retire. That's why Otto has now been asked to pass on his knowledge to Tobias, who will then hopefully take over the job for the next 30 years. The problem is, Otto himself can't always say exactly how he knows what to do. It's just in his bones. This is not something that can be taught to someone else as easily as multiplication tables. At some point, the boy must be able to sense these things for himself. Otherwise… well, what then?
Scenarios like these are becoming more and more common today, especially in medium-sized manufacturing companies. Be it in manufacturing or logistics companies, long-serving employees are approaching retirement and the question of finding a replacement is high on the agenda. What is already no easy task due to the acute shortage of skilled workers becomes even more challenging when it comes to specialist knowledge. The question facing companies is, how can the experiential knowledge of employees be retained and made usable in such a way that the next generation can also continue to benefit from it? Any solution to this problem would not only provide long-term benefits in terms of demographic change. Gaps caused the absence of experts could also be filled in everyday work, for example in the event of absence due to illness or during vacation periods.
Making experiential knowledge accessible to employees
Of course, companies could require their employees to keep records of their expertise. However, the example of Otto K. shows that this is often not so easy to do. Too many factors play into a process, some of which are mutually dependent. This means that it is not always possible to draw up instructions along the lines of "If A then B". Still, there is one way to get the knowledge out of people's heads. "All the relevant processes, materials and products can be described using data and the mathematical and statistical relationships between the various factors can be mapped," explains Dr. Andrej Fischer, Executive Manager at Comma Soft. In the course of his consultancy work, he has already accomplished precisely this – the mapping of experiential knowledge using data – with his team at numerous manufacturing companies. "We collect all the available data and bring them to bear using machine learning models. For instance, manufacturing processes and even upstream and downstream processes can be visualized using data models and time series." This is followed by a review of the digital, data-based reconstruction of the processes by the human knowledge carriers: do the experts recognize their own work steps in it? Are the dependencies correct? "It is important that the experts contribute their assessment, because only they can check and validate all these things. Together, we then take a step-by-step approach to creating a kind of digital twin that virtually maps machines and processes."
Man and machine form a powerful team
Some employees are concerned about the idea that they could be completely replaced by such digital images of themselves. However, Dr. Andrej Fischer can reassure us that this is not the goal: "It is not about replacing humans with machines, but rather about providing humans with an assistant. This creates a team that is not only much more efficient, but also takes a lot of pressure off the people involved." The virtual assistant can, for example, monitor complex processes even in periods of high time pressure and provide almost flawless results around the clock, for example by detecting changes in the quality of materials. Forecasts and decision support for subsequent steps are created on the basis of these data. "In the end, people are still needed when it comes to weighing up and implementing such proposed decisions," says Dr. Andrej Fischer, adding, "because even though algorithms are very smart and can even learn, they are always tied to what they receive by way of input. And that, of course, can be inconsistent with reality when unforeseen events occur. They also lack creativity, the ability to think outside the box. Only a human can do that." However, employees often lack the time and freedom for this creativity, which is vital for developing new solutions and improving processes. Their resources are tied up by complex, repetitive tasks. The resulting high stress level often impedes creative thinking. "This is precisely where algorithms provide relief and take away work that, although very important, does not involve any increase in value creation and takes up time that is then not available for innovations or person-to-person communication, e.g. with customers," explains Dr. Andrej Fischer.
The right time is now
When is the ideal time for companies to start leveraging the experiential knowledge of employees using data and supporting processes with virtual assistants? Dr. Andrej Fischer has a clear recommendation in this regard: "Companies can't start soon enough. This is because, unfortunately, there is no ready-made standard solution that can be introduced quickly and fill the gap that occurs when, for example, an employee leaves the company. The development of machine learning and AI systems is different depending on the individual processes in the company and requires the expertise of those who work with them on a daily basis." Another factor is that sufficient data must be available. If this is not yet the case, a solution is also required to address this, which must be developed and introduced to complement the company's needs. "All of this takes time and thoroughness. Once it has been implemented, it takes the processes in the company to a whole new level, supports the employees and opens up new opportunities for conceiving and designing products, services and business models even further," summarizes Dr. Andrej Fischer.
Are you also wondering how you can safeguard and harness the experiential knowledge of your employees? Dr. Andrej Fischer and his team will be happy to advise you and work with you to find suitable solutions to position your company for the future: you can get in touch with them here.